News & Events
The Port Hope Police Service is committed to keeping our citizens informed about news that makes a direct impact on your lives. Everyone deserves to know about the events we encounter that could affect your day-to-day life in Port Hope. We are also involved in a range of community awareness events and charities throughout the year.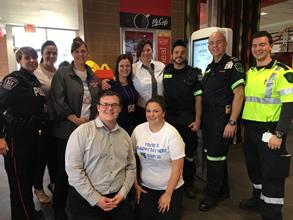 The Calendar of Events section of our website is your source for up-to-date information about our news and events.
Members of the media and the public can also subscribe to our media release posting service and be informed automatically when our daily media releases are posted to the website.
Of course, all media release and events announcement can be viewed right here online anytime. Past events and releases will be archived here also.
The 2022 Virtual Polar Plunge is back from February 14 to March 21, 2022. 35 days of plunging to celebrate 35 years of the Law Enforcement Torch Run for Special Olympics! The fundraising goal for this year is $350,000. Check out who has taken the plunge so far!