Reporting a Crime
FOR EMERGENCIES CALL 911
To report a non-emergency crime to the Port Hope Police Service you can:
Contact the Port Hope Police Service: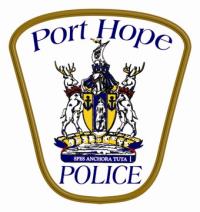 Phone: (905) 885-8123
Visit our Station at:
55 Fox Road
Port Hope, Ontario
P.O. Box 111
L1A 3V5
Contact the Ontario Provincial Police (O.P.P.):
Phone: 1-888-310-1122
Phone (TTY): 1-888-310-1133
Website: http://www.opp.ca/
Contact Peterborough Northumberland Crime Stoppers (PNCS):
Phone: 1-800-222-TIPS or 1-800-222-8477
PNCS is dedicated to keeping the Peterborough Northumberland area a safe and vibrant place to visit, live and work. Crime Stoppers is a non-profit organization that brings together community police services, residents and the media in the fight against crime. Citizens can anonymously supply information about a crime or potential crime. Cash rewards are offered to people who call Crime Stoppers if the information leads to an arrest.
Contact PhoneBusters/ the Canadian Anti-Fraud Centre (CAFC):

The CAFC helps victims and potential victims of telephone, facsimile and internet frauds. They are specialists in offering advice and collecting data about fraud. Originally known as "Project PhoneBusters", the CAFC was started in 1993 in response to a telemarketing fraud. SeniorBusters, PhoneBusters' senior-focused section, was started in 1997 and now involves about 50 volunteers and aids seniors targeted by fraud.