POSTED |
April 17, 2019 - PHPS
Scam Scam Scam
Media Release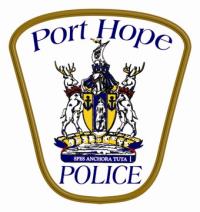 April Showers bring Scams.
Port Hope Police are warning residents of an increase of reported scam incidents. One previously reported by Port Hope Police was a Facebook scam where by the fraudster emails Facebook account holders about a lottery win and asks money had to be sent via Western Union for taxes to be paid before the win is released. If the money sent that money is kept and no winnings are to be found.
On the 17th of April 2017 a Grafton gentleman reported he received a phone call from someone purporting to be a CIBC security official who told this man his visa card had been compromised. The bogus security official then requested the man attend a Shoppers Drug Mart and buy a google play card for $1000.00. He said the bank would also put in $1000.00 in trying to catch the perpetrator. The Grafton man then gave some information on his account and proceeded carry out this request when he realized it was probably a scam. The man attended Port Hope Police to report it.
Police are warning residents that Financial Institutions Security departments will at times contact card holders but they will have all information at hand and will not need card holders to "kick in" funds to help catch offenders. Further if the story sounds too good to be true, as in winning a lottery or sounds farfetched, Police advised residents not to follow through with what is asked. Further as a rule never give information over the phone or internet to unknown sources. In this case the man was lucky in that he realized it was a scam before funds were sent. He was also requested by Police to attend his financial institution to lock his visa card.
Have a Great Easter Weekend....