POSTED |
March 30, 2019 - PHPS
Media Release
30 March 2019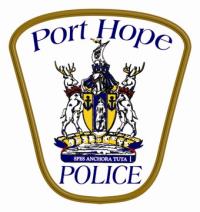 Man facing charge of possession of child pornography
A 47 year old Port Hope man previously charged with failing to comply with a prohibition order is now facing an allegation of possession of child pornography. In September 2018 the man was found to be in contravention of his probation order during a compliance check. As a result he was arrested and charged. A seizure of a computer was conducted at that time. Port Hope Police obtained a warrant to have the computer forensically examined. This was complete by a Durham Regional Police Computer Crimes specialist which determined there were images of child pornography contained on the computer. The man was arrested on the 29th of March 2019 and held in custody for a bail hearing. No names will be released to protect identity of witnesses. Port Hope Police appreciate the assistance of Durham Regional Police Special Services for their assistance in this case.
Man fined for possession of cannabis readily available to driver
A 20 year old Port Hope man has been fined for possession of cannabis readily available to a driver after Port Hope Police Officer investigated him and others in a vehicle parked in the Hope Street/Lake Street areas. On the 19th of March shortly after midnight Police while investigating the vehicle detected the odour of freshly processed cannabis from within the vehicle. A small quantity was located. The man was issued a provincial offence notice with an out of court settlement.
Woman facing impaired related offences.
A 58 year old Port Hope woman is charged with impaired offences after a Port Hope Police officer spotted erratic driving in the Municipalities west end. On the 30th of March 2019 shortly after midnight the woman was driving 2018 Mitsubishi on northbound on Rapley Bv. The officer observed her make a tight left turn on to Huffman narrowly avoiding a vehicle stopped at the intersection. She was observed to strike a curb and drive into a driveway. The officer initiated a traffic stop. Police accessed the woman's ability to continue to operate a conveyance and determined that her ability was impaired by alcohol or drug. She was taken into custody. After subsequent analysis were conducted at the Port Hope Police Station the woman was charged with operating a conveyance while ability impaired and within two hours of ceasing to operate a conveyance having blood alcohol equal or exceeding 80mg of blood. She appears in court later in April.