POSTED |
November 20, 2019 - PHPS
Media Release
20 November 2020

Assault charges laid after domestic dispute
A 28 year old Port hope man is facing charges of assault and mischief after Port Hope Police were called to a central Port Hope residence on the 11th of November 2019. Police attended as result of receiving a call from another person shortly after 8:00pm about the domestic. When Police arrived they located a man and woman who appeared to both be in crises. Police commenced an investigation resulting in the man being taking into custody. Police learned that earlier an argument had occurred between the two which turned heated resulting in allegations the man assaulted the woman and then smashed her cellular phone when she was on the phone with a friend. This resulted in the friend calling Police. The man is charged with assault and mischief and was held for a show cause hearing. No names will be released to protect the identity of the victim.
Break and enter remains under investigation
Port Hope Police are investigating a break and enter that occurred overnight the 16th and 17th of November. Culprit(s) gain entry into the Olympus Burger located on Mill Street by smashing a side window. Once inside culprit(s) removed the cash register and fled the area. Police were called when staff arrived on scene in the morning and notice the front door unlocked. Police are continuing the investigation anyone with information is asked to call Port Hope Police 905-885-8123, email phps@phps.on.ca or, call crime stoppers.
R.I.D.E
Port Hope Police have commenced the Festive R.I.D.E programs. Programs were run on November 7th and 19th through various locations in the urban municipality. Approximately 500 vehicles were checked and no impaired charges were laid. The R.I.D.E programs will continue throughout the festive season.
Snow Routes commence December 1st
Port Hope Police remind residents that Snow Routes will be coming into effect December 1st 2019 and will continue until March 15th 2020. No parking will be permitted on designated roads from 2:00am until 7:00am. The fine for parking in a snow route during those prohibited times is $25.00. Designated route are marked with the below sign.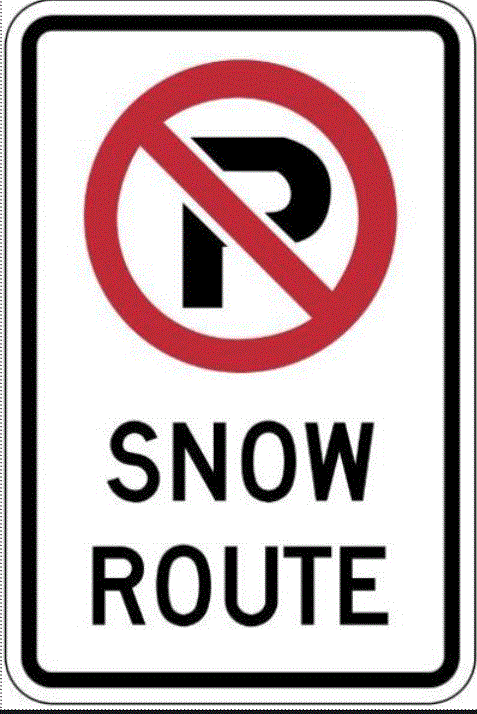 Follow Port Hope Police on Twitter @PortHopePolice and on Face Book and Instagram