Welcome to Port Hope Police Service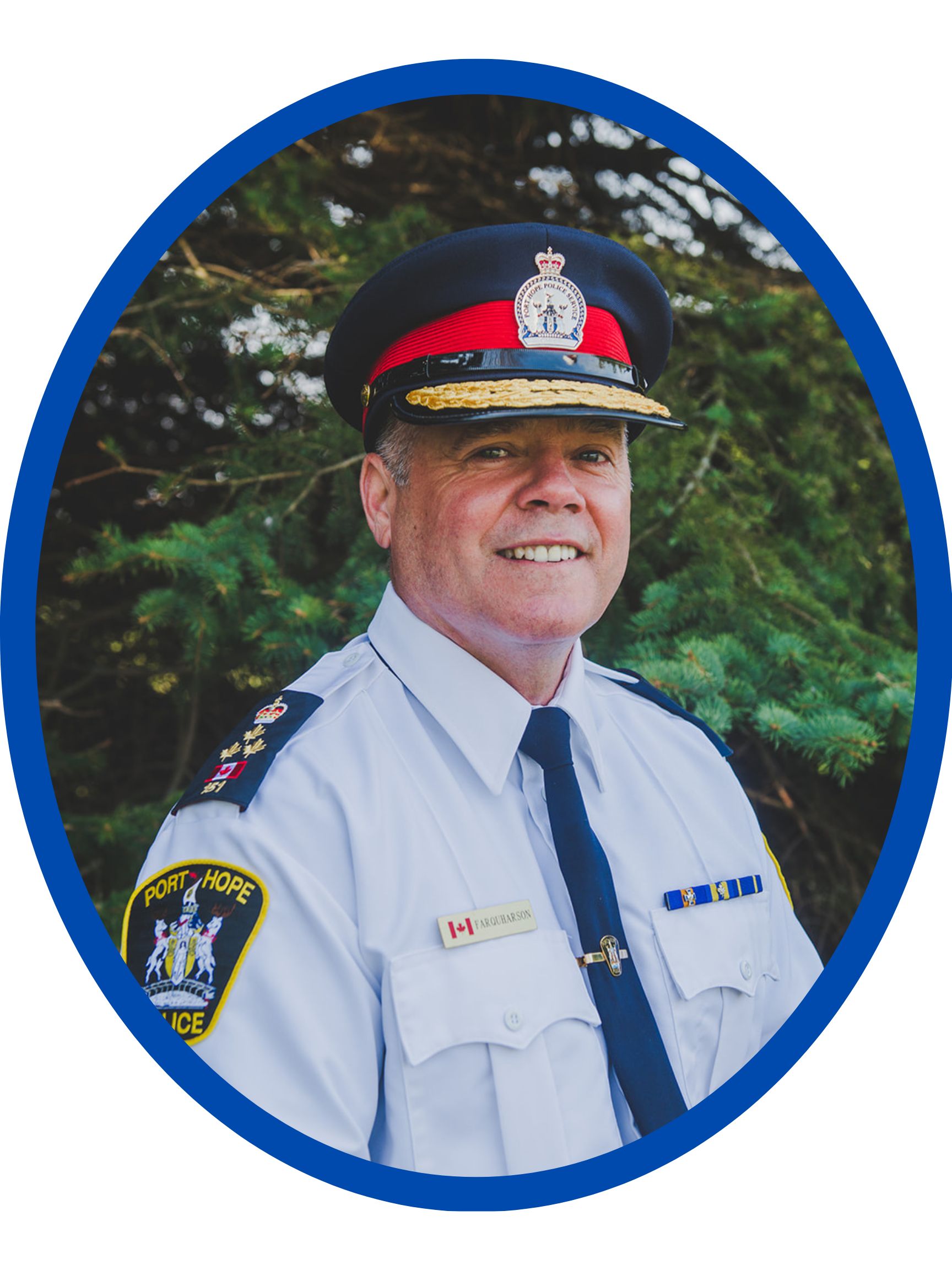 I would like to welcome you to the Port Hope Police Service's website. Here you will find links and other information such as our services to the public, crime prevention and our latest press releases to assist us to stay connected to our residents and visitors alike.
Our police officers and civilian support staff are very proud to provide excellent community-based policing services to this great Municipality. We work hard every day to ensure the safety and quality of day-to-day life expected by the citizens of Port Hope.
---
POSTED |
April 24, 2021 - K Andrews
Fish Patrol
Stay at Home
River Patrol
With the stay-at-home-order the stakeholders within the Municipality of Port Hope made the decision to close the lands that run along the Ganaraska River. This would prevent people from fishing. On Friday night April 23, 2021 Port Hope Police had dedicated members patrolling the river to ensure compliance. Port Hope Police had no calls for service regarding fishing. The officers walked the river from Lake Ontario, north to the Fish Ladder several times. This would mean people are doing their part to help flatten the curve by staying home.
Break and Enter
In early March, 2021, Port Hope Police responded to a break and enter on Pine Street, Port Hope, ON. The building is currently under construction. A male party was seen on video gaining entry and stealing a Milwaukie saw valued at $500.00. Police identified the male on video as Nathan Drew, age 40 of Port Hope, Ontario. Drew was arrested on April 23, 2021 at around 6:20 pm. Drew was later released on an undertaking to appear in court to answer to the charge of break, enter a place - commit indicatable offence, and adult theft under.
Thank you to the community for staying home. If you feel you or someone you know could use some help during these difficult times Port Hope Police can offer mental health help through our Mental Health Engagement and Response Team (MHEART). Please reach out to us at 905-885-8123, or 911, or email phps@phps.on.ca. We want to help you.
If you have a crime to report to please call 905-885-8123, or email phps@phps.on.ca or call Crime Stoppers at 1- 800-222-TIPS (8477) .
Stay home be safe!
Follow Port Hope Police on twitter, Instagram and Facebook