Welcome to Port Hope Police Service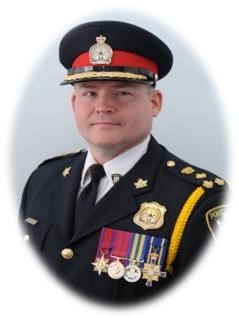 I would like to welcome you to the Port Hope Police Service's website. Here you will find links and other information such as our services to the public, crime prevention and our latest press releases to assist us to stay connected to our residents and visitors alike.
Our police officers and civilian support staff are very proud to provide excellent community-based policing services to this great Municipality. We work hard every day to ensure the safety and quality of day-to-day life expected by the citizens of Port Hope.
---
POSTED |
March 25, 2021 - PHPS
Impaired Driving
March 25, 2021
Impaired Driver
Male charged with impaired after blowing five times the legal limit. One of our Community Partners, K9ine Security, Dave Hutnyk observed a vehicle south bound on Rose Glen Road, Port Hope, Ontario around 7:30 pm on March 24th, 20201 swerving all over the road. The driver, Bradley Chilvers, 41 years of age from Port Hope Ontario turned into Beatrice School parking lot. Mr. Hutnyk spoke to the driver and immediately could tell Chilvers was impaired by alcohol. Mr. Hutnyk call the Port Hope Police Service. Chilvers was released on an adult undertaking to appear in court in early April.
If you see suspect an impaired driver please call 911.
Anyone with information regarding illegal drug activity or any other crimes are asked to contact Port Hope Police at 905-885-8123 or Crime Stoppers at 1-800-222-TIPS
Follow Port Hope Police on twitter, Instagram and Facebook