Welcome to Port Hope Police Service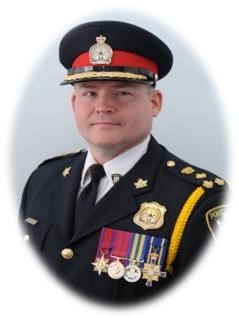 I would like to welcome you to the Port Hope Police Service's website. Here you will find links and other information such as our services to the public, crime prevention and our latest press releases to assist us to stay connected to our residents and visitors alike.
Our police officers and civilian support staff are very proud to provide excellent community-based policing services to this great Municipality. We work hard every day to ensure the safety and quality of day-to-day life expected by the citizens of Port Hope.
---
POSTED |
February 22, 2021 - K Andrews Port Hope Police
Media Release
PHPS
Coldest Night of the Year February 20, 2021
More people in our country are experiencing hurt, hunger, and homelessness than ever before. The coldest night of the year is a huge fundraiser to help this cause. On February 20, 2021 the coldest night of they year walk looked different. The walk was done virtually, as we could not walk as a large group. On Tuesday February 16, 2021 Chief Wood, Inspector Andrews, A/S/Sgt. Marino and Pc Staples walked together to raise money.
We would like to remind the community to drive safe today in the snow.
End
Follow Port Hope Police on twitter, Instagram and Facebook