Welcome to Port Hope Police Service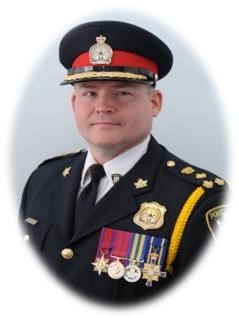 I would like to welcome you to the Port Hope Police Service's website. Here you will find links and other information such as our services to the public, crime prevention and our latest press releases to assist us to stay connected to our residents and visitors alike.
Our police officers and civilian support staff are very proud to provide excellent community-based policing services to this great Municipality. We work hard every day to ensure the safety and quality of day-to-day life expected by the citizens of Port Hope.
---
POSTED |
November 21, 2020 - K Andrews Port Hope Police
Impaired Driving
Impaired Driving

Operation while Impaired
A local woman was arrested for operation of a conveyance while impaired after Port Hope Police received reports that a couple left a local Cobourg establishment intoxicated. The vehicle licence plate was provided to Port Hope Police, and as a result Christie Gold age 34 was arrested in the parking lot of her residence located on Cavan Street, Port Hope Ontario. Gold was also charged with operation while impaired - blood alcohol concentration level exceeding 80 milligrams. Gold will appear in court in December to answer to the charges.
Port Hope Police want to remind citizens to help keep the roads safe. You can do this by planning ahead for a sober ride home. Port Hope Police will be conducting dedicated R.I.D.E. programs as we approach the holiday season.
End
Follow Port Hope Police on twitter, Instagram and Facebook