Welcome to Port Hope Police Service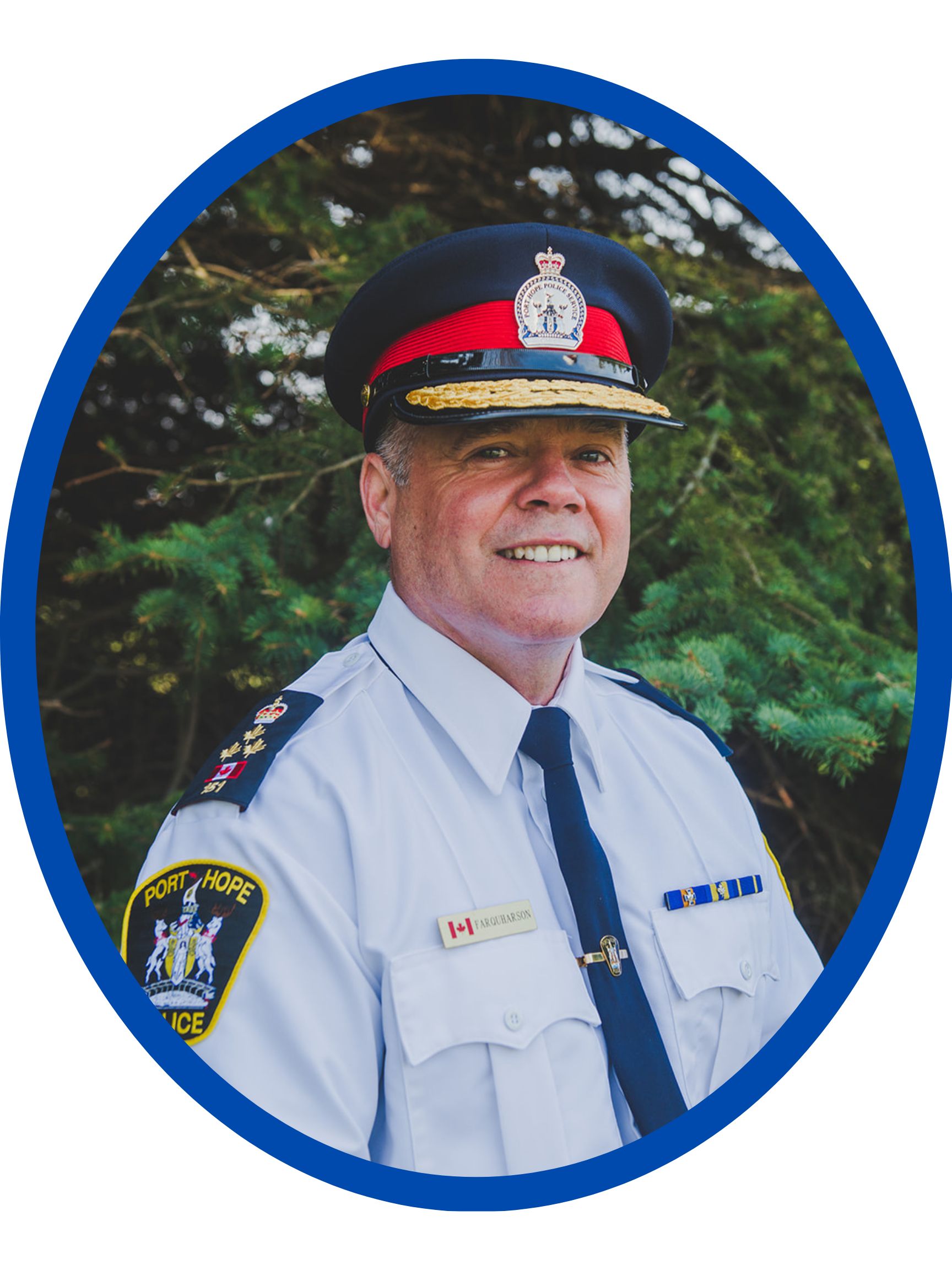 I would like to welcome you to the Port Hope Police Service's website. Here you will find links and other information such as our services to the public, crime prevention and our latest press releases to assist us to stay connected to our residents and visitors alike.
Our police officers and civilian support staff are very proud to provide excellent community-based policing services to this great Municipality. We work hard every day to ensure the safety and quality of day-to-day life expected by the citizens of Port Hope.
---
POSTED |
October 6, 2023 - Port Hope Police
Media Release - October 6, 2023

Impaired Driver
At 11:45pm on October 4th, 2023, Port Hope Police received a call of a motor vehicle accident on Cavan Street in Port Hope. While enroute, officers observed a lone male walking with beer in his hand northbound on Cavan Street. Through investigation police learned the 44-year-old male from Bowmanville was the driver who hit a parked vehicle on Cavan Street. The male left the scene and parked his damaged car elsewhere. Shortly after, the male was placed under arrest. The accused will appear in court to answer to the charges of Operation while Impaired, Operation while impaired - blood alcohol concentration (80 plus) and failing to remain at the scene of an accident.
Breach of Conditions
A local 34-year-old women was arrested for breaching her bail conditions. She was originally released on sexual assault charges. The woman is currently in custody awaiting a bail hearing.
Harassment
A 50-year-old local male has been arrested for criminal harassment. The male repeatedly communicated with his ex-partner when there was an order in place to have no communication. As a result, the male was arrested and held for bail. He is charged with Criminal Harassment.
Anyone with information on a crime are asked to contact Port Hope Police at 905-885-8123 or Crime Stoppers at 1-800-222-TIPS