Welcome to Port Hope Police Service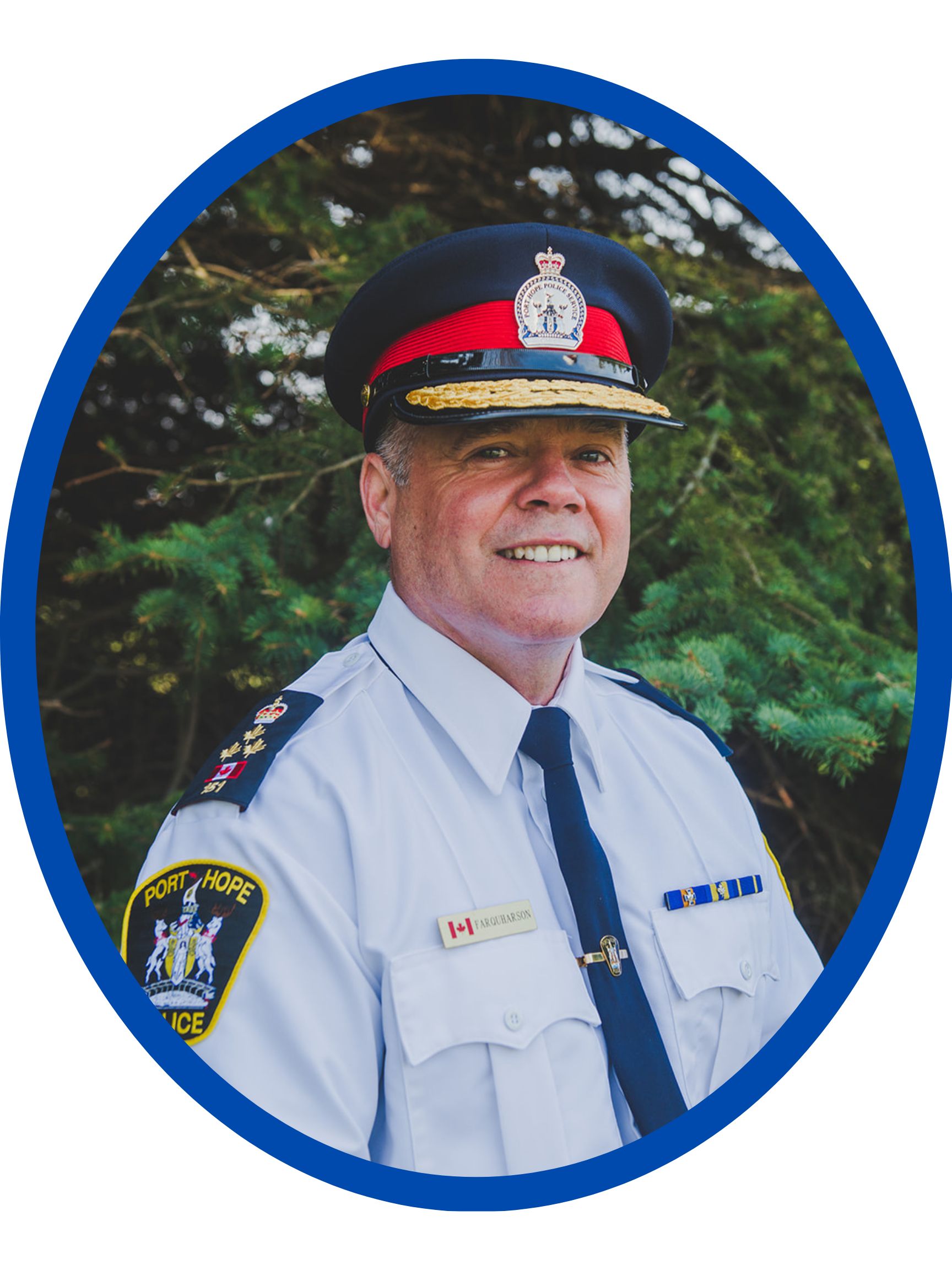 I would like to welcome you to the Port Hope Police Service's website. Here you will find links and other information such as our services to the public, crime prevention and our latest press releases to assist us to stay connected to our residents and visitors alike.
Our police officers and civilian support staff are very proud to provide excellent community-based policing services to this great Municipality. We work hard every day to ensure the safety and quality of day-to-day life expected by the citizens of Port Hope.
---
POSTED |
September 6, 2023 - Port Hope Police
Media Release - September 18, 2023

Assault
On September 16, 2023, police responded to an address on McCaul Street for a fight after the fact. Police were advised that a fight broke out during an altercation with a group of people and one person was ultimately punched in the jaw. As a result, a 20-year-old Camborne man was arrested and released. The male was charged with assault.
Impaired Driver
On September 16, 2023, at approximately 2:30am, while on general patrol, police noticed a vehicle that was travelling faster than the posted speed limit and unsteady in its lane. A traffic stop was initiated and as a result of a failed breath test, a 24-year-old Port Hope woman was charged with Operation while impaired – blood alcohol concentration (80 plus).
Theft/Impaired Driver
On September 17, 2023, Police were called to a Port Hope business by the store manager who witnessed a woman enter the business and steal merchandise and then leave in a vehicle. Port Hope Police located the vehicle and initiated a traffic stop. As a result, a 42-year-old Oshawa woman was arrested and charged with theft under $5,000 – shoplifting, and Operation while impaired – alcohol and drugs. She was released on and undertaking with an upcoming court date.
Anyone with information on a crime are asked to contact Port Hope Police at 905-885-8123 or Crime Stoppers at 1-800-222-TIPS