Welcome to Port Hope Police Service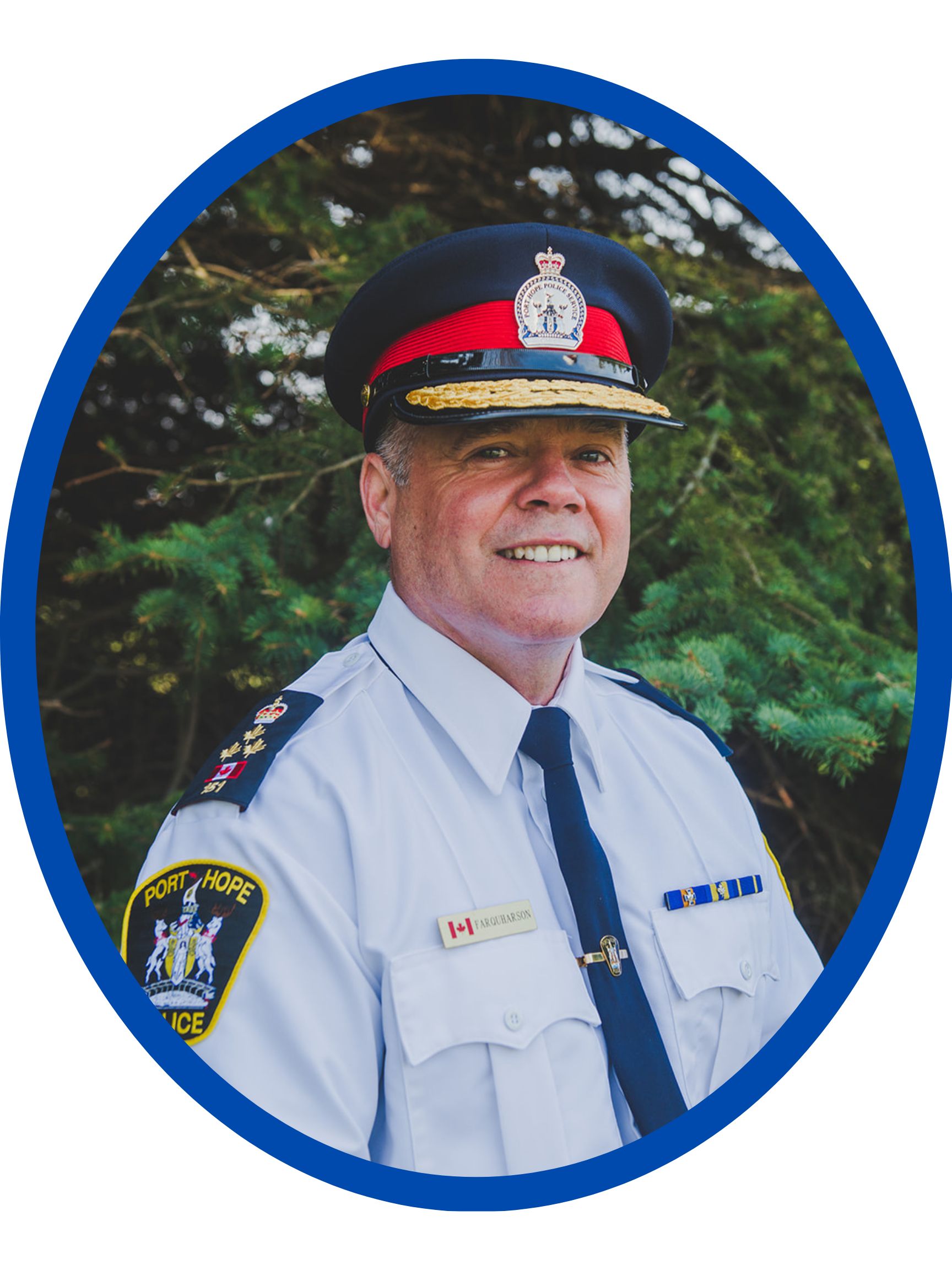 I would like to welcome you to the Port Hope Police Service's website. Here you will find links and other information such as our services to the public, crime prevention and our latest press releases to assist us to stay connected to our residents and visitors alike.
Our police officers and civilian support staff are very proud to provide excellent community-based policing services to this great Municipality. We work hard every day to ensure the safety and quality of day-to-day life expected by the citizens of Port Hope.
---
POSTED |
May 29, 2023 - Port Hope Police
Media Release - May 29, 2023

On Saturday, May 27, 2023, a Port Hope Police officer was on marked uniformed patrol in the Municipality of Port Hope in Northumberland County.
While attending to an unwanted male complaint at a local business, the officer attempted to speak with the male, later identified as Cody ROBERTS (1993-08-22). At the time the accused refused to identify himself and swore obscenities at the police officer.
The accused was trespassing and advised to leave the property, at which time the accused ran towards the officer. The accused attempted to tackle the officer several times attempting to assault the officer. The accused tried grabbing at the officers taser.
Two citizens saw the interaction and immediately came to the aid of the officer.

The accused was arrested and held for a bail hearing Sunday May 28, 2023. The accused was charged with the following:
Assault a peace officer.
Disarm a peace officer.
Fail to comply with probation order.
Fail to leave premises when directed.
Port Hope Police will be recognizing the two citizens who assisted the officer.
Anyone with information on a crime are asked to contact Port Hope Police at 905-885-8123 or Crime Stoppers at 1-800-222-TIPS