Welcome to Port Hope Police Service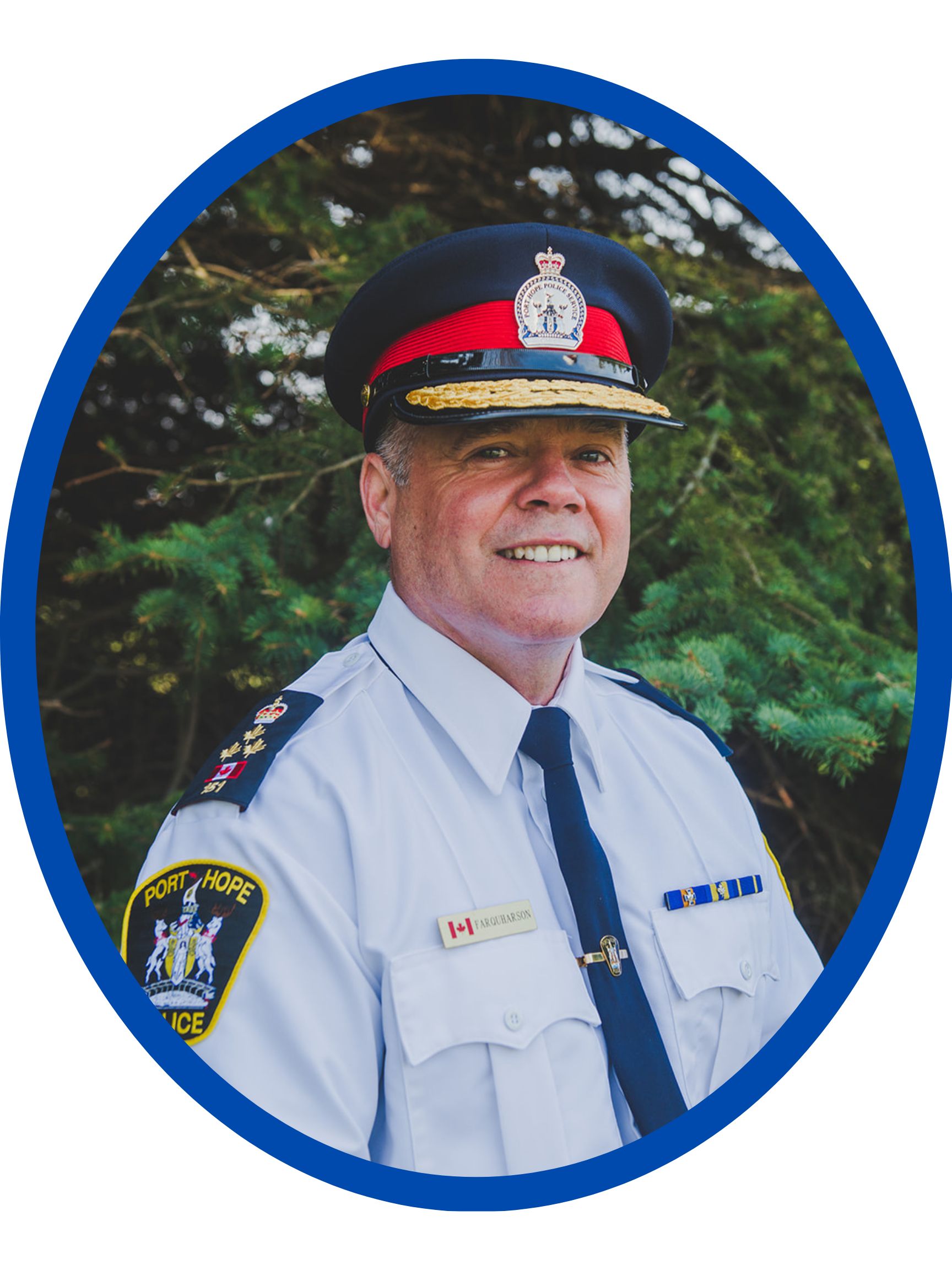 I would like to welcome you to the Port Hope Police Service's website. Here you will find links and other information such as our services to the public, crime prevention and our latest press releases to assist us to stay connected to our residents and visitors alike.
Our police officers and civilian support staff are very proud to provide excellent community-based policing services to this great Municipality. We work hard every day to ensure the safety and quality of day-to-day life expected by the citizens of Port Hope.
---
POSTED |
March 28, 2022 - Port Hope Police Service
March 28 Press Release

WARRANT- Fail to Attend Fingerprints
On the 25th of March 2022 at approximately 5:11 pm, Port Hope Police were notified about a female that was currently wanted for failing to attend for fingerprints. Police conducted a traffic stop in the area of Hope Street North. The investigating officer confirmed the identity of the female driver as being the same person that was wanted. A 24-year-old Port Hope female was taken into custody and held for a bail hearing on the 26th of March 2022.
Operation Impaired and Operation while Impaired- blood alchol concentration (80 plus)
On the 26th of March 2022 at approximately 2:38 am, Port Hope Police were in the area of Elias Street and Augusta Street where they conducted a vehicle stop. The 30 year -old Cobourg male was arrested and charged for operation of a conveyance while impaired and operation while impaired- blood alcohol concentration (80 plus). He was released on an undertaking for court on the 13th of April 2022.
Romance Scam-Facebook
On the 27th of March 2022 at 3:00 pm, Port Hope Police received a report of a fraud involving a Facebook account. The 57 year -old victim advised that she has been speaking with a male for several months regarding a possible relationship. The male (fraudster) advised that he needed $700 for his son who had been involved in a car accident. The victim advised she forwarded the money to a bank account in Africa. The victim's bank is investigating further cheques that were sent to her as well.
Mischief to Vehicles on Croft Street
On the 27th of March 2022 at 3:44 pm, Port Hope Police were called to an address on Croft Street regarding mischief to buses that are parked on the property. Police attended and observed that windows were broken as a result of someone throwing rocks. Any information please contact phps@phps.on.ca
Single Motor Vehicle Accident- 3-day Driver's License Suspension/Careless Driving
On the 27th of March 2022 at approximately 6:50pm, Port Hope Police were dispatched to an address on Greenaway Circle for a single motor vehicle collision. On arrival, police observed that a vehicle had jumped the curb and caused extensive damage to the steps and landscaping at #7 and #9 Greenaway Circle. Further investigation revealed that the 30 year -old Port Hope male admitted to the recent consumption of an alcoholic beverage. A demand was issued to provide a sample of his breath into the approved screening device. As a result, the male was issued a 3-day license suspension and he was issued a Provincial Offence Notice for Careless Driving.
Port Hope Police want to remind citizens to help keep the roads safe. You can do this by planning ahead for a sober ride home. If you witness an impaired driver, call 911.
Anyone with information on a crime are asked to contact Port Hope Police at 905-885-8123 or Crime Stoppers at 1-800-222-TIPS