Welcome to Port Hope Police Service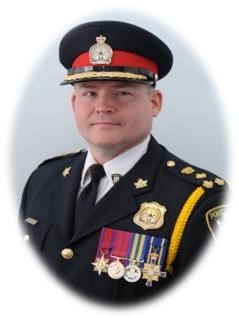 I would like to welcome you to the Port Hope Police Service's website. Here you will find links and other information such as our services to the public, crime prevention and our latest press releases to assist us to stay connected to our residents and visitors alike.
Our police officers and civilian support staff are very proud to provide excellent community-based policing services to this great Municipality. We work hard every day to ensure the safety and quality of day-to-day life expected by the citizens of Port Hope.
---
Press release
PHPS

Break Enter with intent and Possession of break-in Instruments
An Oshawa woman claiming to be an employee of the Health unit is charged with break and enter with intent and possession of break-in instruments. On January 7th, 2022 Port Hope Police responded to an alarm at the health unit and located Tamara Newton, inside the building. Newton claimed she was an employee with the health unit and had returned to pick up her belongings.
The Health unit confirmed Newton was not an employee, nor did they know her.
As a result, Newton was arrested and charged with break and enter with intent, and possession of break-in instruments. Newton will appear in court in February 2022 to answer to the charges.
Stay home be safe!