Welcome to Port Hope Police Service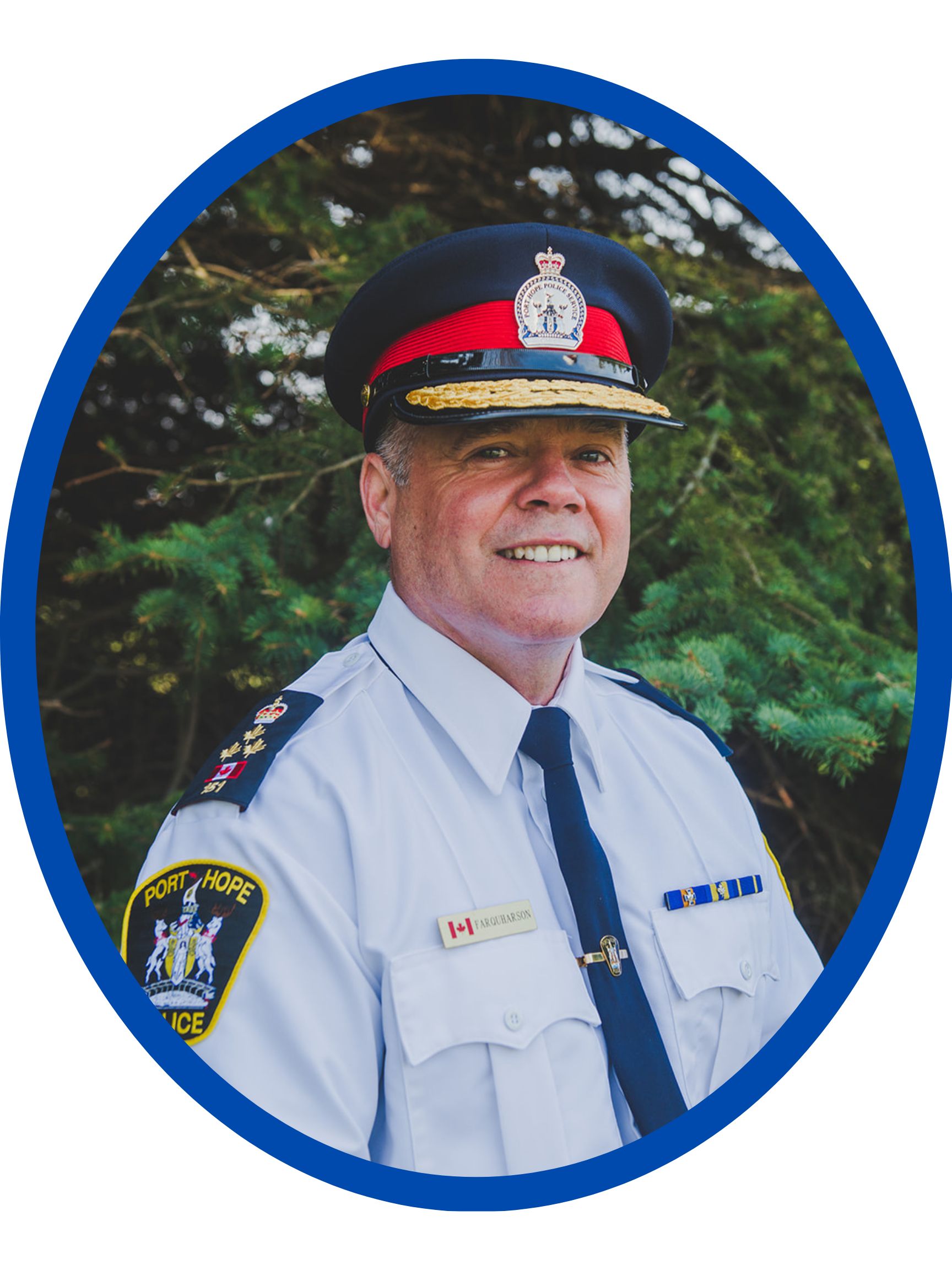 I would like to welcome you to the Port Hope Police Service's website. Here you will find links and other information such as our services to the public, crime prevention and our latest press releases to assist us to stay connected to our residents and visitors alike.
Our police officers and civilian support staff are very proud to provide excellent community-based policing services to this great Municipality. We work hard every day to ensure the safety and quality of day-to-day life expected by the citizens of Port Hope.
---
Media Release - November 30, 2023
  SIU Final Report – Officer Injured on July 30, 2023 Based on the SIU's preliminary inquiries, on July 30, 2023, officers went to a McDonalds drive through on Rose Glen Road after receiving information that a stolen vehicle and man wanted by police was there. Officers aimed to arrest the 29-year-old driver by blocking him in with their vehicles and directing him to turn off the engine. The man attempted to flee officers in the truck. As the driver passed an officer, she took aim at the driver's side wheel and shot her firearm. The bullet ricocheted off the wheel and struck
November 30, 2023 - Port Hope Police
Media Release - November 20, 2023
  Weapons Offence Port Hope Police have arrested and charged a 35-year-old Lindsay male after a call for an erratic male with a gun resulted in a high risk take down that required assistance from Northumberland OPP and Cobourg Police Service. Police were dispatched to a Talbot Street address on Sunday, November 19th at 11:26am with reports that a male was seen acting erratically in the street, at times waving a gun in the air. The male then entered a vehicle and appeared to fall asleep. This same vehicle was also reported to police earlier in the morning for erratic driving.
November 20, 2023 - Port Hope Police