POSTED |
April 29, 2019 - PHPS
Press Release
29th April 2019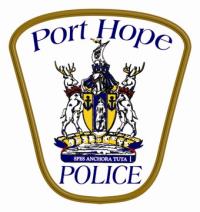 A 19 year old male is facing a charge of causing a disturbance after Police responded to a commotion at the KFC on Toronto Road in Port Hope. On the 17th of April shortly after 5:00pm staff from the restaurant reported a man fighting with another man who was sitting eating. Information was received this man entered the restaurant and simply walked over to the other man and started fighting him. Another male tried to break up the fight. When Police arrived on scene they were advised all three men had left the restaurant. Police located two of the men, one which matched the description of the man who started the fight, on Vaughan Avenue. The third man was eventually located and interviewed. As a result of the investigation Matthew Smith is charged and appears in court in May
On the 23 of April 2019 shortly after 9:00pm Port Hope Police responded to Peter Street with regards to a motor vehicle collision. Police determined two vehicles were eastbound on Peter Street west of Nelson Street in the curb and passing lane. A Scarborough man driving a GMC product attempted a lane change from the passing lane to the curb lane. As he commenced the lane change his vehicle collided into the vehicle in that was driving in the curb lane. There was moderate damage to both vehicles. No injuries were reported. The man was issued an offence notice for changing lanes not in safety.
A 37 year old Port Hope man is facing assault charges after Port Hope Police commenced an investigation into a domestic incident. On the 25th of April Police received information about the domestic from female person described as the man's former spouse. The incident occurred in the municipality's west end. It was reported the man and the complainant were involved in an argument which became heated and then physical. Police arrested the man at 12:45pm at his residence. He is charged with one count assault. No names will be released.
A St Catharines woman is charged with careless driving after Police responded to a motor vehicle collision at the intersection of Peter St. and Hamilton Rd. On the 26th of April shortly after 3:00pm a man in a GMC product was stopped eastbound on Peter Street at a red light. The woman driving a Hyundai collided into the rear of the stopped vehicle. Minor injuries were reported. Damage to both vehicles was moderate.