POSTED |
May 8, 2019 - PHPS
Media Release
8th May 2019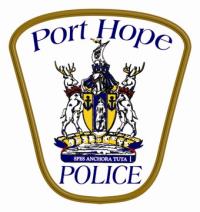 Criminal charges laid against man.
A 32 year old Port Hope man is facing criminal charges after Port Hope Police commenced an investigation into an alleged domestic assault. On the 7th of May 2019 Police received information from a female complainant regarding allegations of an assault occurring in February 2019. Police determined there was grounds to arrest the male and attended at a west end residence to take the male into custody. When Police arrived on scene the male was seen outside the residence. When Police attempted to confirm his ID he jumped in to pickup truck and locked the doors. Officers advised the male to exit the vehicle. He refused, started the vehicle up drove away from officers refusing commands to stop. The accused lead Police on a short low speed pursuit which ended in the down town core where the accused excited the vehicle and surrendered to Police. His is charged with assault, dangerous driving and flight from Police. He was held in custody pending a bail hearing on the 8th of May. No names will be released to protect the identity of the victim.
Woman charged with mischief.
A 34 year old Port Hope woman is charged with mischief after Port Hope Police received a complaint of a vehicle tire being slashed. On the 7th of May 2019 the complainant described as a former partner was at the accused's residence for an unrelated matter. While the complainant was visiting the accused is alleged to have punctured the tire of his vehicle. The accused was issued a summons to appear in court for mischief. No names will be released as it is a domestic related incident.