POSTED |
January 19, 2021 - K Andrews Port Hope Police
Counterfeit money
PHPS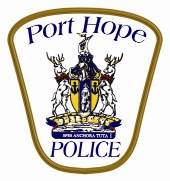 Passing of Counterfeit Money
Two unknown men in Port Hope were passing counterfeit $100.00 dollars bills at the Peter Street Plaza, Port Hope, ON on January 13, 2021. Three (3) businesses at the plaza received the bills for items purchased. The men purchased products less than $100.00 dollars and then received the change back.
The first male is described as approximately 6' tall, dark wavy hair, average build, wearing a black jacket and of course a face mask. The second male is described as approximately 5'9, dark hair, heavier build and of course wearing a face mask. Please make sure your employees are trained in recognizing counterfeit money. Below are the suspects in this incident.
Port Hope Police have had reports of packages being stolen from the front door of residences. Please if you are receiving packages to your door and you are not at home upon delivery please make sure a neighbour or someone you trust removes the package to prevent a theft. If you track your package you should have an accurate date of arrival at your door.
We want to remind the Community that there has been a " no turning right on a red light" installed at the corner of Ridout Street and Toronto Road, Port Hope. This means if you are turning north onto Toronto Road you cannot turn right on the red light. Port Hope Police are conducting focused patrol in the area and giving out cautions at this time
Although Port Hope Police will not arbitrarily be stopping people solely for checking on your travels during the recent stay-at-home order it is important to remember to stay home and help flatten the curve.
We want to remind the community our MHERT (Mental Health Engagement Response Team) partner is here to help you if you are feeling stressed, have anxiety or just want to talk. So reach out to us at phps@phps.on.ca or call 905-885-8123 extension 142, or if it is an emergency call 911. We want to help our community stay strong and safe.
End
Follow Port Hope Police on twitter, Instagram and Facebook