Welcome to Port Hope Police Service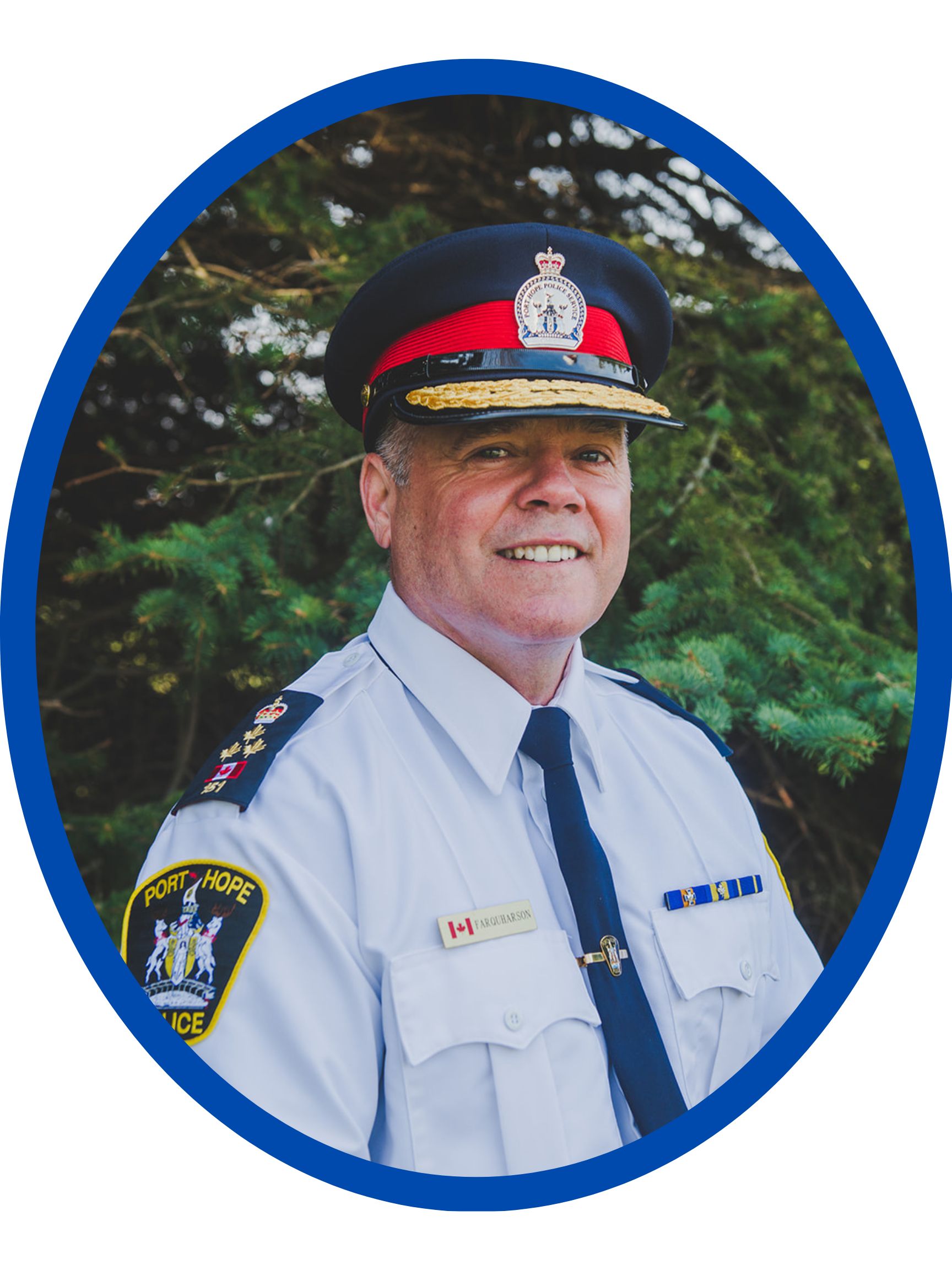 I would like to welcome you to the Port Hope Police Service's website. Here you will find links and other information such as our services to the public, crime prevention and our latest press releases to assist us to stay connected to our residents and visitors alike.
Our police officers and civilian support staff are very proud to provide excellent community-based policing services to this great Municipality. We work hard every day to ensure the safety and quality of day-to-day life expected by the citizens of Port Hope.
---
POSTED |
December 13, 2021 - K Andrews Port Hope Police
Press release
PHPS

Bail Violations
On December 8, 2021 Taryn Campbell was arrested for failing to comply with a release order. Campbell had been released on an earlier order to reside inside her residence at all times except under the direct supervision of her surety. Officers attended her residence for purposes of a compliance check and learned Campbell was not home. On December 9, 2021, Campbell turned herself in at he Port Hope Police Service. Campbell was held for a bail hearing.
Outstanding Warrant
On Thursday night December 9th, 2021 Port Hope Police responded to a disturbance call downtown Port Hope. One of the residents, identified as Jason Frost had an outstanding warrant for his arrest for fail to attend for fingerprinting from an earlier charge. Frost was arrested and later released on an appearance notice to attend court in January 2022.
Outstanding Warrant
Port Hope Police arrested Michaella Allan-Shaffer on December 10, 2021 after receiving a telephone call from Belleville Police that they currently had Allan-Shaffer in custody. Port Hope Police attended the Belleville Police Service, executed the warrant for failing to attend court in Port Hope. The accused was released on an appearance notice for court in January 2022.
Domestic Assault
On Friday December 10, 2021 Port Hope Police arrested a 52-year-old male for domestic assault. After the assault took place the accused would not leave the victim's residence. The male was charged with one count of assault on the victim. The accused was released on an undertaking with conditions. He will appear in court in January 2022 to answer to the charge. The name of the accused is not being released to protect the victim.
Port Hope Police want to remind the community as the holiday season approaches to plan ahead. Arrange for a safe ride home. Don't Drive Impaired. Operation Red Nose is operating on weekends from 9pm-2am. Call 905-377-1218. The volunteers are here to get you and your vehicle home safely.
If you have a crime to report to please call 905-885-8123, or email phps@phps.on.ca or call Crime Stoppers at 1- 800-222-TIPS (8477) .