Welcome to Port Hope Police Service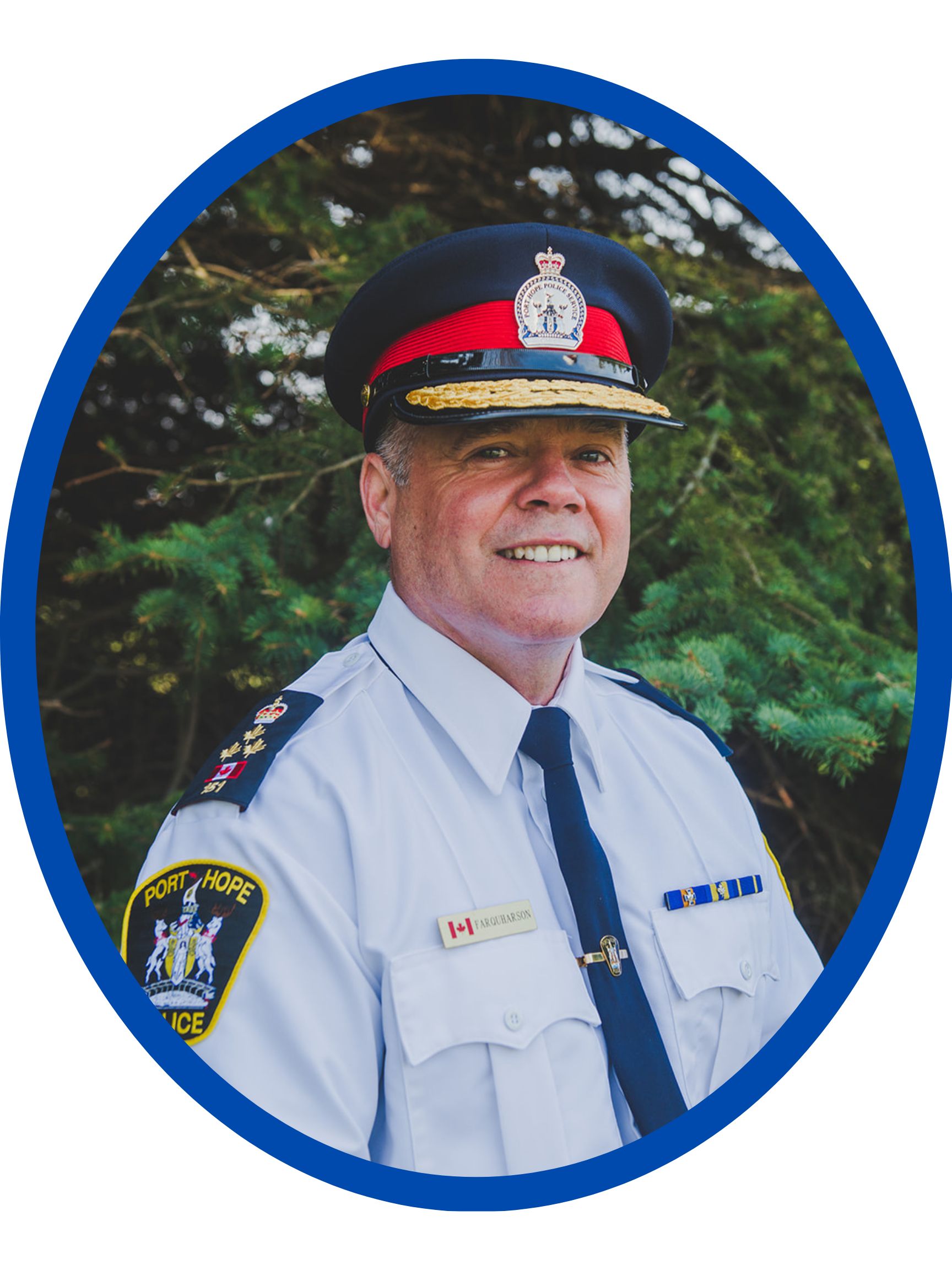 I would like to welcome you to the Port Hope Police Service's website. Here you will find links and other information such as our services to the public, crime prevention and our latest press releases to assist us to stay connected to our residents and visitors alike.
Our police officers and civilian support staff are very proud to provide excellent community-based policing services to this great Municipality. We work hard every day to ensure the safety and quality of day-to-day life expected by the citizens of Port Hope.
---
POSTED |
August 3, 2021 - K Andrews Port Hope Police
Impaired Driving
Impaired Driving
Impaired Driver
As a result of Port Hope Police observing a SUV traveling at a high rate of speed and failing to stop at a stop sign at Burnham Street and Hamilton Twp. Road, Port Hope, Ontario, Port Hope Police conducted a traffic stop at 10:37 pm on July 31st, 2021. The operator of the vehicle had difficulty producing her vehicle documents when asked, and an odour of alcohol was detected coming from within the vehicle. As a result Port Hope Police administered the roadside screening device. The driver of the vehicle, Chantal Pryce, of Port Hope failed the roadside test, and as a result Pryce was arrested for impaired operation - alcohol and drugs. Pryce was further charged with operation while impaired - blood alcohol concentration (80+). Pryce will appear in court on August 11, 2021 to answer to the charge.
If you have a crime to report to please call 905-885-8123, or email phps@phps.on.ca or call Crime Stoppers at 1- 800-222-TIPS (8477) . If you suspect you someone is driving impaired call 911. Please stay on the line and get as much information as you can regarding vehicle plate number, and the location the vehicle is travelling. Stay on the phone with our communications centre if possible until police attend the area.
I hope everyone enjoyed the long weekend.
Follow Port Hope Police on twitter, Instagram and Facebook