Welcome to Port Hope Police Service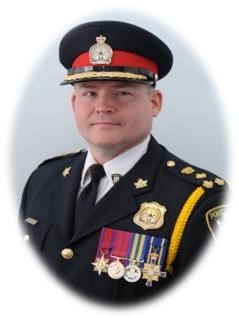 I would like to welcome you to the Port Hope Police Service's website. Here you will find links and other information such as our services to the public, crime prevention and our latest press releases to assist us to stay connected to our residents and visitors alike.
Our police officers and civilian support staff are very proud to provide excellent community-based policing services to this great Municipality. We work hard every day to ensure the safety and quality of day-to-day life expected by the citizens of Port Hope.
---
POSTED |
December 18, 2020 - K Andrews Port Hope Police
Impaired Driving
PHPS
Do you want to sleep here tonight?
Impaired by Drug
Reports of a female sitting in her vehicle slumped over her vehicle led to the arrest of Tiffany Palfrey, a Port Hope resident. Palfrey was parked on an angle partially in the north bound lane of Cavan Street, Port Hope, Ontario with her four way flashers on. Port Hope Police arrested Palfrey at around midnight December 18, 2020. Palfrey was also charged with possession of a narcotic included in schedule 1 of the Controlled Drugs and Substance act. Palrey was released on an appearance notice to appear in court on December 30, 2020.
Port Hope Police are seeing an increase in impaired drivers by drugs. Please do your job by keeping the roads safe and planning ahead for a sober ride home. We are out conducting RIDE checks regularly. If you see or think a person is driving impaired please call Port Hope Police at 905-885-8123 or dial 911.
End
Follow Port Hope Police on twitter, Instagram and Facebook