Welcome to Port Hope Police Service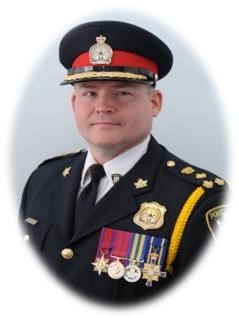 I would like to welcome you to the Port Hope Police Service's website. Here you will find links and other information such as our services to the public, crime prevention and our latest press releases to assist us to stay connected to our residents and visitors alike.
Our police officers and civilian support staff are very proud to provide excellent community-based policing services to this great Municipality. We work hard every day to ensure the safety and quality of day-to-day life expected by the citizens of Port Hope.
---
POSTED |
December 11, 2020 - K Andrews Port Hope Police
Break and Enter
PHPS

Break and Enter
Early morning break and enters at local gas stations in Port Hope are linked to the same suspect(s). Port Hope Police responded to an alarm call around 4:00 am on December 9, 2020 to discover the front door glass had been smashed. The value of the theft is over $5000.00. On December 11, 2020 the same suspect(s) broke into the Esso gas station on Toronto Road by smashing the front door glass. The break and enter occurred around the same time as the Pioneer gas bar break and enter, however police were not called until around 5:30 am.
Port Hope Police are asking for your assistance. If you recognize anyone in the photo please call 905.885-8123 extension 142, or by email phps@phps.on.ca, or Crime Stoppers at 1 800 222 TIPS (8477).
End
Follow Port Hope Police on twitter, Instagram and Facebook