Welcome to Port Hope Police Service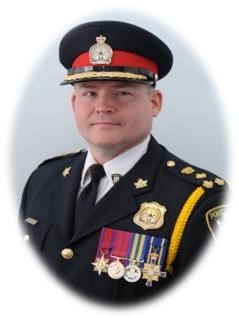 I would like to welcome you to the Port Hope Police Service's website. Here you will find links and other information such as our services to the public, crime prevention and our latest press releases to assist us to stay connected to our residents and visitors alike.
Our police officers and civilian support staff are very proud to provide excellent community-based policing services to this great Municipality. We work hard every day to ensure the safety and quality of day-to-day life expected by the citizens of Port Hope.
---
POSTED |
December 8, 2020 - K Andrews Port Hope Police
Impaired Driving
PHPS

Impaired by Drug
Reports of s vehicle driving slowly on the 401, drifting over the centre lane, and sleeping at the wheel led to the arrest of Steven Heayn after a citizen called 911. The caller followed Heayn into Port Hope, ON giving updates to his location. Officers had to avoid running into Heayn on Cavan Street as he was in the middle of the road. Despite lights being activated Heayn continued driving into a nearby parking lot. Heayn was arrested around 7:00 pm on December 7, 2020. Heayn was charged with operation while impaired -alcohol and drugs, adult fail to comply with probation order, and operation while prohibited x3. Heayn, who is born in 1977 from Port Hope Ontario, was held in custody for a bail hearing pending December 8, 2020.
Port Hope Police are seeing an increase in impaired drivers. Please do your job by keeping the roads safe and planning ahead for a sober ride home. We are out conducting RIDE checks regularly.
End
Follow Port Hope Police on twitter, Instagram and Facebook