Welcome to Port Hope Police Service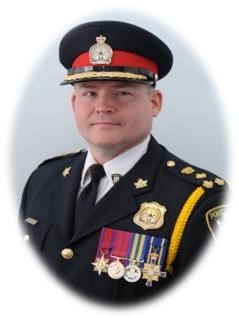 I would like to welcome you to the Port Hope Police Service's website. Here you will find links and other information such as our services to the public, crime prevention and our latest press releases to assist us to stay connected to our residents and visitors alike.
Our police officers and civilian support staff are very proud to provide excellent community-based policing services to this great Municipality. We work hard every day to ensure the safety and quality of day-to-day life expected by the citizens of Port Hope.
---
POSTED |
January 29, 2020 - PHPS
Media Release
29th Jan 2020

Fifty Four year old man is the latest victim of the CRA scam.
Port Hope Police are warning residents to be aware of the ongoing CRA scams and attempts that are continuing to be perpetuated throughout the County. A 54 year old Port Hope man was the latest victim to the scam. on the 28th of January 2020 he received a call from a male claiming to be a CRA agent. He told this man his name was being used for multiple accounts tracked to money laundering. He was told he needed to pay money back or a warrant will be issued. The man attended the local Pharmasave and purchased Google Play Cards and provided the codes to this so called agent. He then made deposits in bit coins into two accounts at another location. The man is out several thousands of dollars. The Canada Revenue Agency will never collect money over the phone and they would not collect money in forms of Google Play Cards and Bit Coins.
Cobourg area man charged with Fraud
A 37 year old Cobourg man is facing fraud charges after using a stolen credit card at various locations in Cobourg. An eastern Ontario resident left her purse at a restaurant in Port Hope on the 17th of January. The purse was then stolen and the contents were located by a janitor who called Port Hope Police. Police commenced and investigation and learned a credit card that was not amongst the property found was being used in Cobourg. Through the Investigation Police determined 3 individuals were responsible for using the credit card. On the 28th of January members of the Port Hope Police Criminal Investigation Unit located one of the individuals in Cobourg. He was taken into custody and is charged with 2 counts of unlawful use of credit card, 1 count possession of property obtained by crime and possession of a schedule 1 substance under the controlled drugs and substances act. Ryan Corbin CONROY appears on court on the 26th of February 2020. Warrants are being sought for two other individuals with further arrests expected.
Follow Port Hope Police on twitter, Instagram and Facebook