Welcome to Port Hope Police Service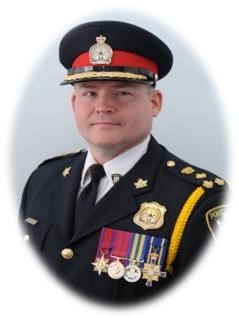 I would like to welcome you to the Port Hope Police Service's website. Here you will find links and other information such as our services to the public, crime prevention and our latest press releases to assist us to stay connected to our residents and visitors alike.
Our police officers and civilian support staff are very proud to provide excellent community-based policing services to this great Municipality. We work hard every day to ensure the safety and quality of day-to-day life expected by the citizens of Port Hope.
---
POSTED |
January 28, 2020 - PHPS
Media Release
28 January 2020

Man charged with Impaired Operation.
A 56 year old Oshawa man is facing charges after he was observed driving eastbound on the 401 erratically. On the 27th of January 2020 after 6:00pm an off duty Port Hope Police Officer spotted the man driving eastbound on the 401 west of Port Hope. The officer noted the driving to be erratic and dangerous. He contacted on duty Port Hope Officers and continued to observe the vehicle as it exited at Highway 28. On duty officers located the vehicle and commenced a vehicle stop at the Comfort Inn parking lot area. Officers initiated an investigation in to the driver's ability to operate a motor vehicle and as a result took the male into custody for impaired operation of a conveyance. Frank A. Rabenda of Oshawa is also charged with operation of a conveyance with excess blood alcohol. He appears in court in February 2020.
Man charged with Criminal Harassment.
A 24 year old Mississauga man is charged with criminal harassment after he repeatedly messaged a Port Hope teenager over Instagram. The teenager started receiving the messages in July 2019 which were indecent and threatening in nature. The individual remained unknown to the victim. The Port Hope Police Investigator authored a number of production orders and eventually was able to identify the suspect in this case. In December the man was arrested by Police and charged. John Boswell appears in Court on the 29th of January to answer to this charge.
Follow Port Hope Police on twitter, Instagram and Facebook