Welcome to Port Hope Police Service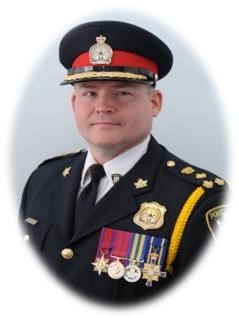 I would like to welcome you to the Port Hope Police Service's website. Here you will find links and other information such as our services to the public, crime prevention and our latest press releases to assist us to stay connected to our residents and visitors alike.
Our police officers and civilian support staff are very proud to provide excellent community-based policing services to this great Municipality. We work hard every day to ensure the safety and quality of day-to-day life expected by the citizens of Port Hope.
---
POSTED |
January 17, 2020 - PHPS
Media Release
17 Jan 2020

Vehicle Entries
Port Hope Police are advising citizens to make sure their vehicles are locked when not in use. On the 15th and 16th of January Police received calls to the Municipality's east end after vehicle owners noted their vehicle had been entered. In each case the vehicle was left unlocked. Taken was small change. Port Hope Police feel these thefts, although minor, would have been avoided if the vehicles were locked. Police believe these incidents occurred overnight.
MVC intersection related.
On the 15th of January 2020 shortly before 7:30am Port Hope Police and Emergency Services responded to a collision at the intersection of Rose Glen Rd and Phillips Rd in Port Hope. Investigation revealed that an eastbound SUV attempted to make a left turn onto the 401 eastbound ramp as a westbound Honda was proceeding through the intersection. The SUV collided into the Honda. The driver of the SUV was taken to NHH via Ambulance and treated for minor injuries. The other driver was not injured. The driver of the SUV was issued an offence notice for improper turn.
Follow Port Hope Police on twitter, Instagram and Facebook