Welcome to Port Hope Police Service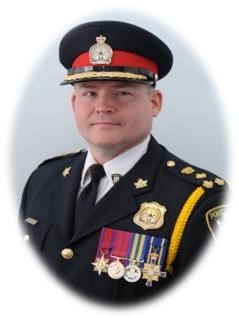 I would like to welcome you to the Port Hope Police Service's website. Here you will find links and other information such as our services to the public, crime prevention and our latest press releases to assist us to stay connected to our residents and visitors alike.
Our police officers and civilian support staff are very proud to provide excellent community-based policing services to this great Municipality. We work hard every day to ensure the safety and quality of day-to-day life expected by the citizens of Port Hope.
---
POSTED |
January 17, 2020 - PHPS
Media Release
13 January 2020

Taxi Driver charged with impaired operation of a conveyance
A 36 year old Cobourg woman is charged with impaired related offences after a Port Hope Police officer observed a vehicle being driven at a high rate of speed on Peter Street. On the 11th of January 2020 shortly before 1:00am the Officer stopped the vehicle which appeared to be a Taxi from A-1 Taxi. The officer commenced and investigation into the driver who was noted to have a passenger on board. The investigation resulted in the driver being arrested for impaired operation of a conveyance. The passenger, which was determined to be a fare, was picked up by another cab company at the request of Police. Julie Marie Couvieau is further charged with operation of a conveyance excess blood/alcohol and operation of a vehicle while prohibited. The vehicle was impounded at the scene. She appears in court at the end of January 2020.
Follow Port Hope Police on twitter, Instagram and Facebook