Welcome to Port Hope Police Service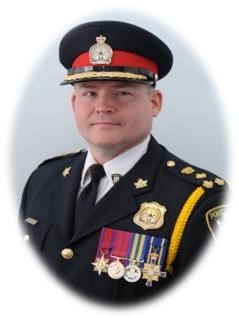 I would like to welcome you to the Port Hope Police Service's website. Here you will find links and other information such as our services to the public, crime prevention and our latest press releases to assist us to stay connected to our residents and visitors alike.
Our police officers and civilian support staff are very proud to provide excellent community-based policing services to this great Municipality. We work hard every day to ensure the safety and quality of day-to-day life expected by the citizens of Port Hope.
---
Press Release
Press Release

A Durham Regional women suspected of using illicit drugs at a local gas bar washroom in Port Hope was arrested, and charged with Possession of a Substance. The women was also wanted on an outstanding warrant with the Durham Regional Police Service for shoplifting.
A 62 year old man Kingston man is charged with Possession of a prohibited device, and unlawfully in a dwelling after a complaint was made by a resident on Lakeshore Road, Port Hope Ontario. The complainant, a family member attended the residence as he was looking after the family dog, and upon arrival observed the dog inside the residence which was odd. The complainant located the male inside the residence with a drink in his hand . Shortly after the male left on foot. At 6:45 pm on January 3rd, 2020 Mr. Redner-Cumberland was arrested. Mr. Redner-Cumberland will appear in Court on Februray 5th, 2020 to answer to the charges.
Jason Brimblecomb failed to comply with a condition of his release after being charged with assault on Decemeber 25th, 2019 . At that time Brimblecombe was released on conditions to remain from a specific address. On January 4th, 2020 Mr. Brimblecombe was arrested for Failing to Comply with his Undertaking and Breach of Probation. Brimblecombe was held for a Bail Hearing, and remanded into custody. Jason Brimblecombe will re appear on Monday January 6th, 2020 at 860 William Street, Cobourg Ontario.
Two parties face Drug related charges after a traffic stop was conducted in Port Hope at around 12:20 am Monday morning January 6th, 2020. Tammy Marlow age 31, and Wallace Munro age 28 were arrested by Port Hope Police Officers. Marlow is charged with Possession of Property Obtained by Crime, Possession of a schedule 1 substance x2 , and Failing to Comply with an earlier Recogniziance. Wallace Munro is charged with Possession of a Schedule 1 substance x2, Possession of Property Obtained by Crime, and 2 counts of Breach of Probation. Both Marlow and Munro will appear in court on February 5th 2020 to answer to the charges.
Follow Port Hope Police on twitter, Instagram and Facebook