Welcome to Port Hope Police Service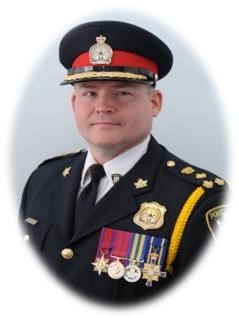 I would like to welcome you to the Port Hope Police Service's website. Here you will find links and other information such as our services to the public, crime prevention and our latest press releases to assist us to stay connected to our residents and visitors alike.
Our police officers and civilian support staff are very proud to provide excellent community-based policing services to this great Municipality. We work hard every day to ensure the safety and quality of day-to-day life expected by the citizens of Port Hope.
---
POSTED |
November 21, 2019 - PHPS
Media Release
21 November 2019

Port Hope Police are issuing an alert out regarding an increase in reported scams and fraud incidents.
On the 21st of November Police took 3 separate complaints of scams. On woman received a face book message that's she was going to receive an 80,000 dollar grant and that a parcel would be delivered to her that she needed to sign for. She then received a message that the parcel was held up at the border and that they needed 100 dollars to get it through. The scam artist told the woman they would accept payment in a Walmart gift card. She did get the card and sent a picture of it through face book. She was then asked for $4,000.00 in gift cards and that they would deposit the money into her account. The woman contact her bank who told her it was a fraud and not to send the money. The woman then notified police after the bank secured her accounts.
In another case a Port Hope couple received an email from who they thought was from Canada Post saying they had a package that needed to be delivered and the package had a delivery fee. They did provide their credit card number but thought it suspicious and contacted their credit card company who cancelled the transaction.
A 40 year old Port Hope man realized he was victim of identity fraud where he was receiving calls from credit card companies looking for information for his credit card application. The man had not applied for any credit cards. The man then started getting text messages from sources he did not know asking questions. The number that was sending the text was linked back to a number used in other international scams when police queried it.
In all cases major money loss was adverted. Port Hope Police are advising residents to be wary of such frauds and scams. Never provide financial information or identity information over Facebook or other Social Medias. Be wary of fake emails that purport to come from legitimate organizations. When on the internet avoid "clicking" on pop up ads or opening attachments from unknown or suspicious sources. If it sounds too good to be true it usually is.
Follow Port Hope Police on Twitter @PortHopePolice and on Face Book and Instagram