Welcome to Port Hope Police Service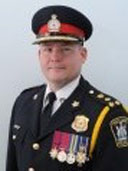 I would like to welcome you to the Port Hope Police Service's website. Here you will find links and other information such as our services to the public, crime prevention and our latest press releases to assist us to stay connected to our residents and visitors alike.
Our police officers and civilian support staff are very proud to provide excellent community-based policing services to this great Municipality. We work hard every day to ensure the safety and quality of day-to-day life expected by the citizens of Port Hope.
---
News
POSTED |
April 9, 2019 - PHPS
Media Release
09 April 2019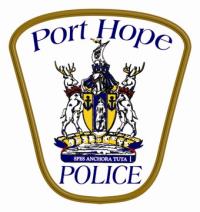 Man charged with driving while disqualified
A 27year old man is facing a charge of driving while disqualified after an officer saw him operating a motor vehicle on Rose Glen Road. On the 1st of April shortly after 10:00am Police were on patrol in the east end and were familiar with the male's driving restrictions. Mario Aiello is also charged with failing to comply with the conditions of an officer in charge undertaking. He appears in court in May.
Man charged after domestic disturbance
A 47 year old Port Hope man is facing charges after Port Hope Police responded to a domestic disturbance. On the 3rd of April 2019 Police attended the down town core residence after the complainant described as a former partner called Police after the man forcibly entered her apartment. When Police arrived the man had left. Officers located the man walking on Hope Street where he was taken into custody. The Investigation further revealed allegations of domestic assault. The man is charged with forcible entry, assault, mischief and criminal harassment. He remains in custody pending a show cause hearing. No names will be released.
Man charged with assault.
A 54 year old man is charged with assault after a disturbance was reported to Police. On the 5th of April 2019 shortly after 9:00am Police responded to a Mill Street premise for an assault in progress. The man and a male victim were involved in a verbal altercation over a civil matter. This later became heated resulting in physical confrontation. The man allegedly grabbed the other man by shirt ripping it and breaking necklaces. He was taken into custody by Police a short distance away from the premise. Evangelos Skopelianos is charged with common assault and appears in court later in May.
Bail Violation Charges laid.
A 56 year old Man is charged with failing to abide by the conditions of a recognizance. On the 6th of April 2019 at 1:33am the man called Police to complain about missing property. Police determined at that time the man was in breach of a recognizance that compelled him not to consume alcohol. He was placed under arrest and charged with failing to comply with that condition. Gregory Dundas appears in court in May