Welcome to Port Hope Police Service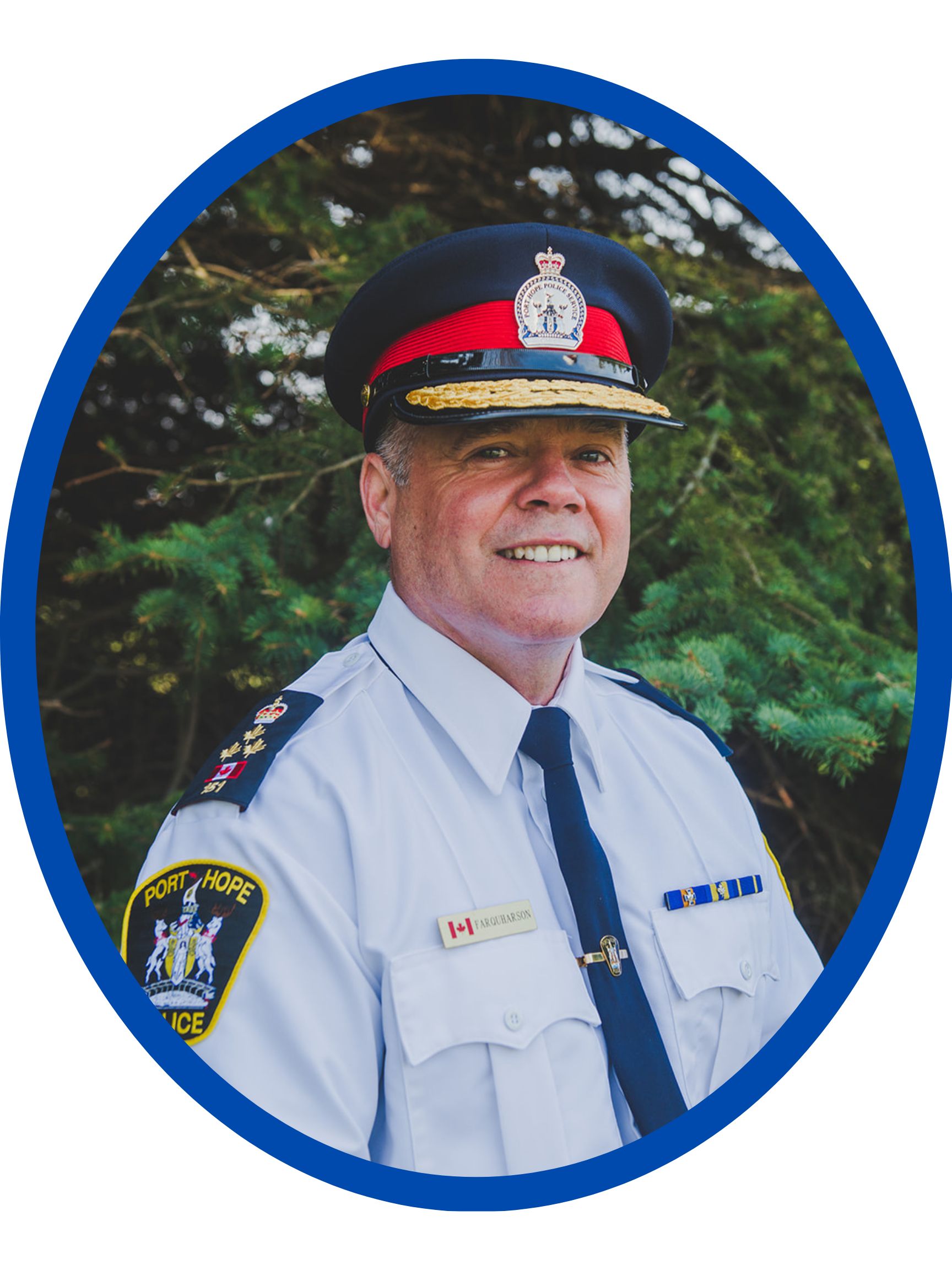 I would like to welcome you to the Port Hope Police Service's website. Here you will find links and other information such as our services to the public, crime prevention and our latest press releases to assist us to stay connected to our residents and visitors alike.
Our police officers and civilian support staff are very proud to provide excellent community-based policing services to this great Municipality. We work hard every day to ensure the safety and quality of day-to-day life expected by the citizens of Port Hope.
---
POSTED |
March 1, 2023 - Port Hope Police
Media Release - March 1, 2023

Arrests made in Drug Investigation and Search Warrant
In early 2023, members of the Port Hope and Cobourg Criminal Investigative Bureau's entered into a drug investigation within the Municipality of Port Hope. This investigation is part of an ongoing joint enforcement effort, between members of Port Hope and Cobourg Police Service, targeting illegal drug activity affecting Northumberland County.
In the early evening of February 28, 2023, Police executed a Controlled Drugs and Substances Act Search Warrant at a unit within 142 Walton Street, Port Hope.
Members of the Criminal Investigation Bureau, along with Uniform officers were involved in the arrest of one adult male and one adult female for possession of cocaine.
As a result of this investigation and a Controlled Drugs and Substances Act Search Warrant, Police seized a small amount of Cocaine
Nadine DEAN, 34 years of Cobourg is charged with:

Adult Possession of a Controlled Substance - Cocaine – contrary to section 4(1) of the Controlled Drugs and Substance Act

Adult Fail to Comply with a release Order contrary to section 145(5)(a) of the Criminal Code X 4
Stephen DEAN, 41 years of Port Hope is charged with:
Adult Possession of a Controlled Substance - Cocaine – contrary to section 4(1) of the Controlled Drugs and Substance Act

Adult Fail to Comply with a release Order contrary to section 145(5)(a) of the Criminal Code
Both were held for a Bail Hearing on March 1, 2023
Anyone with information on a crime are asked to contact Port Hope Police at 905-885-8123 or Crime Stoppers at 1-800-222-TIPS