Welcome to Port Hope Police Service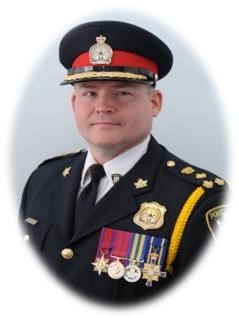 I would like to welcome you to the Port Hope Police Service's website. Here you will find links and other information such as our services to the public, crime prevention and our latest press releases to assist us to stay connected to our residents and visitors alike.
Our police officers and civilian support staff are very proud to provide excellent community-based policing services to this great Municipality. We work hard every day to ensure the safety and quality of day-to-day life expected by the citizens of Port Hope.
---
POSTED |
January 18, 2023 - Port Hope Police
Media Release - January 18, 2023

Theft of Vehicle
On January 17, 2023 at approximately 9:00pm, a Port Hope Police officer was on patrol in the area of a car dealership on Peter Street in Port Hope, when they noticed a brand-new Jeep Gladiator running in the dealership lot with the hazard lights on. Upon seeing the marked Police vehicle, three occupants exited the vehicle on foot and began to flee. All three occupants were fully dressed in black, including gloves and masks. After a brief pursuit, all three individuals were arrested. The suspects were found to have items associated with vehicle theft in their possession including master keys to the Jeep. As a result, Alessio GIRY, Ayoub SAAD and a third individual who cannot be named under the Youth Criminal Justice Act, were charged with Theft over $5000, Possession of Automobile Master Key x3, Possession of Break in Instruments and Trespassing. SAAD was also charged with Failure to Comply to a Release order. All three accused reside in the Montreal area.
Anyone with information on a crime are asked to contact Port Hope Police at 905-885-8123 or Crime Stoppers at 1-800-222-TIPS