Welcome to Port Hope Police Service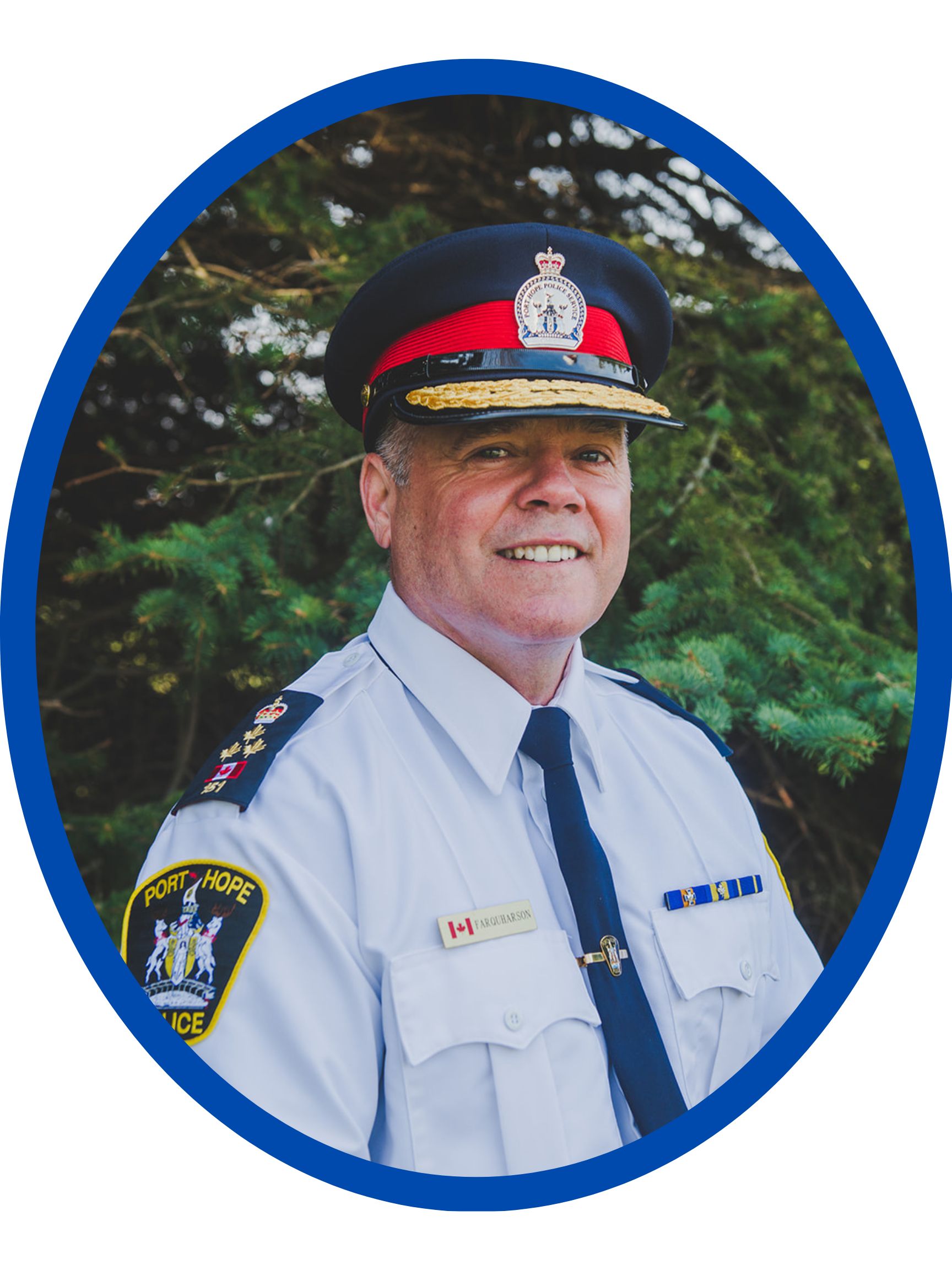 I would like to welcome you to the Port Hope Police Service's website. Here you will find links and other information such as our services to the public, crime prevention and our latest press releases to assist us to stay connected to our residents and visitors alike.
Our police officers and civilian support staff are very proud to provide excellent community-based policing services to this great Municipality. We work hard every day to ensure the safety and quality of day-to-day life expected by the citizens of Port Hope.
---
POSTED |
December 28, 2022 - Port Hope Police
Media Release - December 28, 2022

ASSAULT
On the 24th of December 2022, Port Hope Police were called to an Ontario Street address regarding an assault.
On arrival, police learned that a female had been assaulted by her roommate, a 61-year-old Port Hope male. He had accused her of stealing his property, and the incident escalated where he pushed her into a dresser causing scrapes and bruising. He was arrested for assault and later released for a court date of February 8th, 2023.
IMPAIRED
On December 26th, 2022, Port Hope Police attended a Walton St. address for a report of a suspicious person sleeping in a vehicle.
Upon arrival, Officers observed a Grey Mazda 5 parked with the lights on and engine running. A male was observed laying down in the driver's seat sleeping. Police observed drug paraphernalia in the console next to him. Police awakened the driver and believed that he was impaired. 31 year old Michael OUELETTE of Port Hope was arrested for operation while impaired. A search of the vehicle was conducted after his arrest, officers located what was later confirmed to be Fentanyl and Cocaine.
He was transported to the Peterborough Police Service, where a Drug Recognition Expert conducted tests that confirmed he was impaired by drug. OUELETTE will appear in Cobourg court on the 11th of January 2023.
Anyone with information on a crime are asked to contact Port Hope Police at 905-885-8123 or Crime Stoppers at 1-800-222-TIPS