Welcome to Port Hope Police Service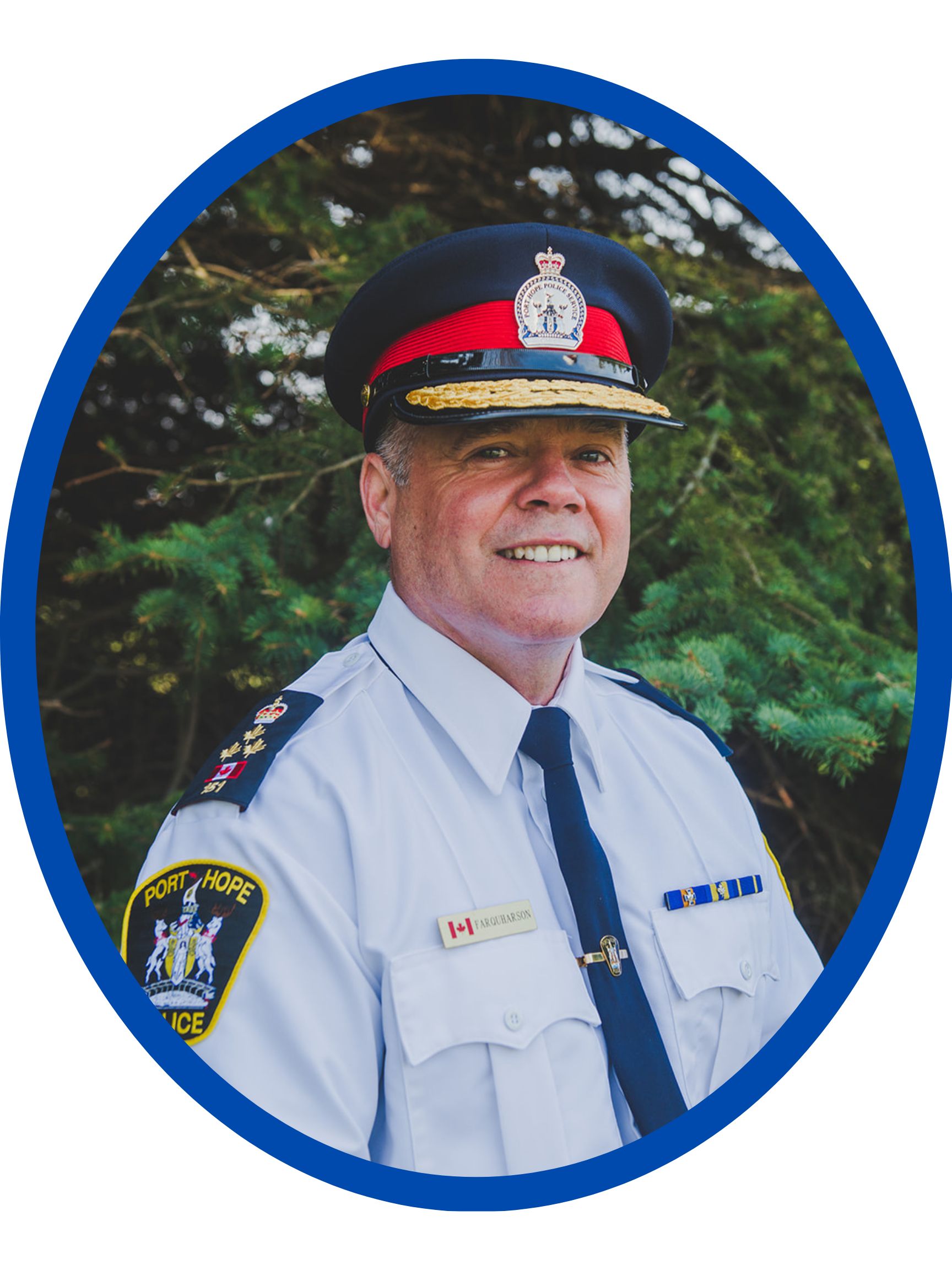 I would like to welcome you to the Port Hope Police Service's website. Here you will find links and other information such as our services to the public, crime prevention and our latest press releases to assist us to stay connected to our residents and visitors alike.
Our police officers and civilian support staff are very proud to provide excellent community-based policing services to this great Municipality. We work hard every day to ensure the safety and quality of day-to-day life expected by the citizens of Port Hope.
---
POSTED |
September 13, 2022
Media Release - September 13, 2022

THEFT FROM VEHICLE- Between 10:00pm Sept 8th and 5:30am Sept 9th an unlocked vehicle was entered on Rose Glen Road South. Theft of $25 cash and a paramedic bag with EMS uniform, helmet, stethoscope and other Personal Protection Equipment was stolen.
THEFT OF DEBIT (Point of Sale) MACHINE- On the 10th of September 2022 at approximately 4:40pm, two males wearing masks, hats and sunglasses entered a business on Wellington Street and stole a debit machine off the counter.
ASSAULT WITH A WEAPON- On the 11th of September 2022, police were called to the pier at Eldorado Place regarding an assault. Investigation revealed that one of the fishermen got upset that their lines got tangled and as a result started hitting the victim over the head and neck several times with his fishing rod. A 49-year-old male from Courtice, Ontario was arrested and charged for assault with a weapon. He was released for a court date on October 26, 2022.
THEFT FROM VEHICLE- Between the 11th of September at 8:00pm and early morning hours on the 12th of September, unknown persons entered an unlocked vehicle and the victim had a wallet stolen from the glove box of their vehicle parked in the driveway of a Victoria Street address.
OPEN ALCOHOL- On the 12th of September at approximately 6:30pm, police were dispatched to a call at the Ganaraska River. On arrival police observed a male with alcohol, (can of open beer). Remaining contents of the can were poured out and the male was charged accordingly.
***Port Hope Police would like to remind residents lock their vehicles at all times and to keep any valuables out of sight to prevent theft***