Welcome to Port Hope Police Service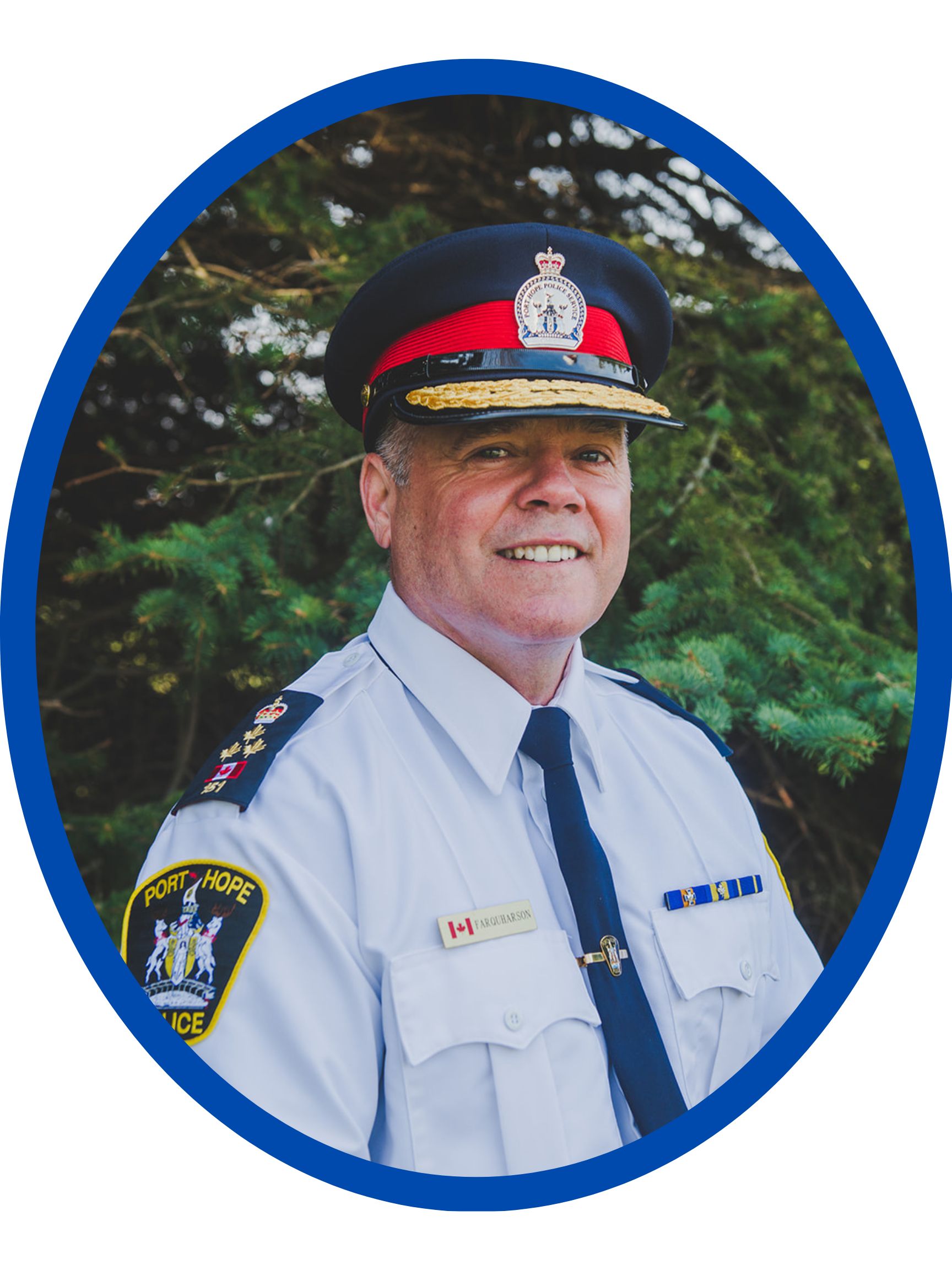 I would like to welcome you to the Port Hope Police Service's website. Here you will find links and other information such as our services to the public, crime prevention and our latest press releases to assist us to stay connected to our residents and visitors alike.
Our police officers and civilian support staff are very proud to provide excellent community-based policing services to this great Municipality. We work hard every day to ensure the safety and quality of day-to-day life expected by the citizens of Port Hope.
---
Media Release - August 25, 2022

Fail to Comply with Release Order
On Monday, August 22, 2022, at approximately 8:30pm Police were dispatched to a Downtown Port Hope establishment for an unwanted person. As a result, a male was arrested for failing to comply with an undertaking, as one of his conditions was not to communicate directly or indirectly with the female. The original charges relate to domestic charges against the female he was with. The male was held in custody for a bail hearing and later released.
Impaired Driving
On Wednesday, August 24th, 2022, at approximately 7:00pm, Port Hope Police were contacted by a Community member reporting a possible impaired driver. Police located the vehicle and its male occupant in the area of the Port Hope Recreation Centre on McCaul Street. Police pulled over the vehicle and after approaching the driver's side, noticed a strong odour of alcohol and observed an open can of beer on the front seat. The male driver was placed under arrest and taken to the Port Hope Police Service for a breathalyzer. The male was charged with Operation while Impaired – alcohol and drugs and Operation while Impaired - blood alcohol concentration (80 plus). The accused was released on an appearance notice, with a court date in October.
Anyone with information are asked to contact Port Hope Police at 905-885-8123 or Crime Stoppers at 1-800-222-TIPS