Welcome to Port Hope Police Service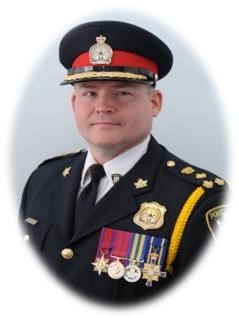 I would like to welcome you to the Port Hope Police Service's website. Here you will find links and other information such as our services to the public, crime prevention and our latest press releases to assist us to stay connected to our residents and visitors alike.
Our police officers and civilian support staff are very proud to provide excellent community-based policing services to this great Municipality. We work hard every day to ensure the safety and quality of day-to-day life expected by the citizens of Port Hope.
---
Media Release July 4, 2022

Theft from Vehicle
On the 30th of June 2022, Port Hope Police responded to a theft call in the area of Madison Street, Port Hope. Suspects entered the vehicle and stole a black tri-fold men's wallet, containing identification, credit cards and $200 cash.
Theft from Vehicle
On the 1st of July 2022, Port Hope Police attended the area of Arthur Mark Drive, Port Hope, regarding a theft. Investigation revealed that a Lenovo Lap top computer in a Black Swiss Army case had been stolen sometime overnight from the back seat of the unlocked vehicle.
Mischief
On the 2nd of July 2022, Port Hope Police were called to an address on Beamish Street regarding mischief to an unlocked shed on the property overnight. Items damaged in the shed include a ceiling fan, 2 antique chairs, 2 garden trellises, a stained glass window & flowers. Total damage is estimated at $470.00. Investigation continues.
Residential Fire
On the 3rd of July 2022, Port Hope Police responded to a structure fire on Lakeshore Road. There were no occupants in the residence at the time of the fire. Significant damage occurred as a result of the fire. The cause of the fire is unknown at this time.
Anyone with information on a crime are asked to contact Port Hope Police at 905-885-8123 or Crime Stoppers at 1-800-222-TIPS