Welcome to Port Hope Police Service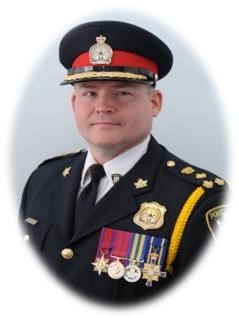 I would like to welcome you to the Port Hope Police Service's website. Here you will find links and other information such as our services to the public, crime prevention and our latest press releases to assist us to stay connected to our residents and visitors alike.
Our police officers and civilian support staff are very proud to provide excellent community-based policing services to this great Municipality. We work hard every day to ensure the safety and quality of day-to-day life expected by the citizens of Port Hope.
---
Press Release May 3, 2022

Domestic Assault
On Saturday, April 30th, police were called to a Brown Street address in relation to a domestic assault that was taking place. Upon arriving, the female victim informed police that her boyfriend was under the influence of alcohol, which she does not allow in her home. The victim attempted to hide the alcohol from her boyfriend which resulted in the male to become excessively angry, and a physical altercation took place. The male was placed under arrest. He was later released on an undertaking with conditions.
Police are still actively searching for missing person, Madi Chard. If you have any information regarding her whereabouts, please call the Port Hope Police at 905-885-8123 or Crime Stoppers at 1-800-222-TIPS (8477), OR email phps@phps.on.ca. If you see Madi Chard in Cobourg, please call Cobourg Police so we can follow up active leads. You can reach Cobourg Police at 905-372-6821.
Police Week May 15-21
Members of the Port Hope Police will be on site at Giant Tiger located at 145 Peter St. from 12pm-3pm for paper shredding.
Port Hope Police want to remind citizens to help keep the roads safe. You can do this by planning ahead for a sober ride home. If you witness an impaired driver, call 911.