Welcome to Port Hope Police Service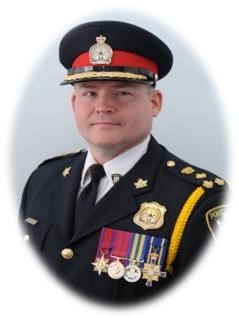 I would like to welcome you to the Port Hope Police Service's website. Here you will find links and other information such as our services to the public, crime prevention and our latest press releases to assist us to stay connected to our residents and visitors alike.
Our police officers and civilian support staff are very proud to provide excellent community-based policing services to this great Municipality. We work hard every day to ensure the safety and quality of day-to-day life expected by the citizens of Port Hope.
---
Press release
PHPS

Police Pursuit
On December 30th, 2021, Port Hope Police attempted to stop a male who is known to police to be an unlicensed driver. As a result, the male fled from police at a high rate of speed. Police pursued the vehicle for a short distance then called off the pursuit for safety reasons. Nicholas McCarthy was arrested on January 1, 2022 by Cobourg Police. McCarthy was escorted to the Port Hope Police Service and held for a bail hearing. McCarthy was charged with multiple offences:
Drive motor vehicle - No Licence

Flight while Pursued by Peace Officer

Dangerous operation

Fail to Comply with Probation x4

Possession of a Schedule I Substance - Crack Cocaine

Possession of a Schedule I Substance - Fentanyl

Fail to Comply with Release Order
McCarthy was held in custody.
Assault
On January 1, 2022, at 4:35 am, Port Hope Police arrested Dion Riley for assault towards another male party. The victim was lured to a designated area where Riley proceeded to exit his vehicle and assaulted the victim. Later in the day on January 1, 2022, Riley was arrested and charged with assault and mischief. Riley was released on an undertaking with conditions. He will appear in court in February 2022 to answer to his charges.
Weapon charges
On January 4, 2022, Port Hope Police responded to a complaint of a male kicking in an apartment door on Walton Street, Port Hope, Ontario. Bradley Reiger, age 38, was arrested for Uttering Threats and possession of a weapon for a dangerous purpose. The accused was released on an Undertaking with conditions.
Please remember to lock your vehicles. If you have any information regarding this incident or if you have a crime to report to please call 905-885-8123, or email phps@phps.on.ca or call Crime Stoppers at 1- 800-222-TIPS (8477).