Welcome to Port Hope Police Service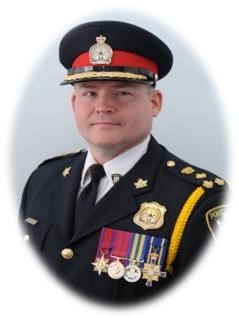 I would like to welcome you to the Port Hope Police Service's website. Here you will find links and other information such as our services to the public, crime prevention and our latest press releases to assist us to stay connected to our residents and visitors alike.
Our police officers and civilian support staff are very proud to provide excellent community-based policing services to this great Municipality. We work hard every day to ensure the safety and quality of day-to-day life expected by the citizens of Port Hope.
---
POSTED |
September 27, 2021 - K Andrews Port Hope Police
Press release
PHPS
Bail Violations
While on foot patrol on Sunday evening September 26, 2021 Port Hope Police Officers observed a fire and a camping tent in the area of Optimist Park which is in contravention of the Municipal by-laws. After speaking to the parties Port Hope Police learned the male was to have no contact with the female he was currently camping with. As a result 25 year old Robert Rota was arrested for failing to comply with an officer in charge undertaking. Rota will appear in court in October 2021 to answer to the charge.
If you have a crime to report to please call 905-885-8123, or email phps@phps.on.ca or call Crime Stoppers at 1- 800-222-TIPS (8477) .
Follow Port Hope Police on twitter, Instagram and Facebook