Welcome to Port Hope Police Service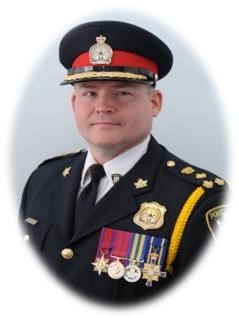 I would like to welcome you to the Port Hope Police Service's website. Here you will find links and other information such as our services to the public, crime prevention and our latest press releases to assist us to stay connected to our residents and visitors alike.
Our police officers and civilian support staff are very proud to provide excellent community-based policing services to this great Municipality. We work hard every day to ensure the safety and quality of day-to-day life expected by the citizens of Port Hope.
---
POSTED |
July 19, 2021 - K Andrews Port Hope Police
Press release
PHPS
Causing a Disturbance and Resist Arrest
After being called to the Port Hope Beach area on Saturday July 17th, 2021 around 12:32 am a male and female were arrested. The male, John DaSilva, age 18 of Port Hope was arrested for causing a disturbance by shouting and yelling causing the neighbors to be disturbed. Police tried to convince Mr. DeSilva to go home, but he would not leave the area nor would he stop yelling and screaming profanities at the officers. As a result he was arrested. After being arrested DeSaliva continued to pull away from officers and was charged with resisting arrest.
The female, Elizabeth Harvey, age 18 of Port Hope was charged with resisting arrest and assaulting a peace officer. She to was given multiple opportunities to leave the area and go home, but refused resulting in her resisting and kicking the officer. Both parties were released on an undertaking with conditions not to communicate directly or indirectly with each other.
If you have a crime to report to please call 905-885-8123, or email phps@phps.on.ca or call Crime Stoppers at 1- 800-222-TIPS (8477) .
We are all grateful to be in Step Three of the Roadmap of reopening Ontario.
Follow Port Hope Police on twitter, Instagram and Facebook