Welcome to Port Hope Police Service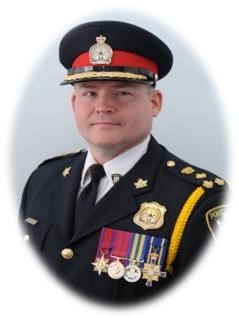 I would like to welcome you to the Port Hope Police Service's website. Here you will find links and other information such as our services to the public, crime prevention and our latest press releases to assist us to stay connected to our residents and visitors alike.
Our police officers and civilian support staff are very proud to provide excellent community-based policing services to this great Municipality. We work hard every day to ensure the safety and quality of day-to-day life expected by the citizens of Port Hope.
---
POSTED |
May 15, 2020 - PHPS
Drug and Weapon charges laid
15 May 2020

Two Port Hope residents are facing drug, weapons and bail violation charges after Officers from the Port Hope Police Criminal Investigation Bureau observed them together in a vehicle. On May 14th 2020 shortly before 2:00pm the two were observed in Port Hope. The officers had knowledge that the two had a non-communication order in place for each other and subsequently uniform patrol officers initiated a traffic stop on Ridout Street where the two were taken into custody. Further investigation revealed the two were in possession of illicit drugs; crystal methamphetamine, crack cocaine, cocaine, purple and blue fentanyl, hydromorphone capsule as well as other paraphernalia and Canadian Currency. The street value of the illicit drugs was just short of $3000.00. Further located was a "stun gun" baton that was made to look like a flashlight. Wallace Munroe 28 years is charged with 3 counts of possession of a controlled substance, 1 count of failing to comply with an undertaking and 2 counts of breaching his probation. Tammy Marlow 31 is charged with 1 count of possession of a schedule 1 substance for the purposes of trafficking, 3 counts of possession of a controlled substance, possession of property obtained by crime, failing to comply with an undertaking, possession of a prohibited weapon and possession of a weapon.
Follow Port Hope Police on twitter, Instagram and Facebook