Welcome to Port Hope Police Service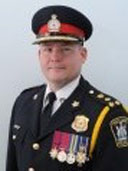 I would like to welcome you to the Port Hope Police Service's website. Here you will find links and other information such as our services to the public, crime prevention and our latest press releases to assist us to stay connected to our residents and visitors alike.
Our police officers and civilian support staff are very proud to provide excellent community-based policing services to this great Municipality. We work hard every day to ensure the safety and quality of day-to-day life expected by the citizens of Port Hope.
---
News
POSTED |
October 22, 2020 - PHPS
Arrests in Break and Enter
22 October 2020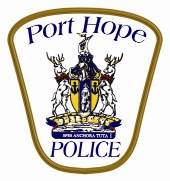 On Monday October 19, 2020, at 7:50am, The Port Hope Police were called to a Maitland Street business for a Break and Enter and Theft of a motor vehicle. Numerous tools and two sets of golf clubs were stolen as well as 2010 Chevrolet Impala company vehicle.
Later the same date Cobourg Police Officers stopped the stolen vehicle on George Street, Cobourg arresting a 35 year old male Charles Butler. He was turned over to members of Port Hope Police and as a result of the investigation Butler was charged with Break and Enter, Theft of Motor Vehicle and Possession of Property Obtained by Crime. He was later released on an Undertaking with a court date in November 2020.
Further investigation by Uniform and the Criminal Investigations Bureau led to the arrest of a second male.
On Wednesday October 21, 2020 at 2:20 pm members of the Port Hope Criminal Investigations Bureau with the assistance of the Cobourg Criminal Investigations Bureau arrested 28 year old Nicholas McCarthy on Ontario Street in the down town area of Port Hope. McCarthy was charged with Break and Enter, Mischief, Theft and Breach probation. He was later released on an Undertaking with a court date in November 2020.
Subsequently Police recovered much of the stolen property from the Break and Enter from a Walton Street address.
Female Wanted by Cobourg Police arrested
On Wednesday October 21, 2020 while Port Hope and Cobourg Criminal Investigations Bureaus were investigating an unrelated incident at a Walton Street address a female was arrested on an outstanding arrest warrant held by the Cobourg Police Service.
32-year-old Cobourg resident, Tammy MARLOW was arrested by Cobourg Police and held for a Show Cause bail hearing
End
Follow Port Hope Police on twitter, Instagram and Facebook