Welcome to Port Hope Police Service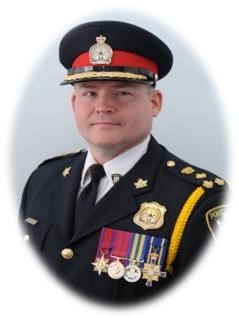 I would like to welcome you to the Port Hope Police Service's website. Here you will find links and other information such as our services to the public, crime prevention and our latest press releases to assist us to stay connected to our residents and visitors alike.
Our police officers and civilian support staff are very proud to provide excellent community-based policing services to this great Municipality. We work hard every day to ensure the safety and quality of day-to-day life expected by the citizens of Port Hope.
---
POSTED |
May 12, 2020 - PHPS
Up date on Bear
Media Advisory

Bear Update
Port Hope Police are reminding residents to continue to reduce attractants on their property in the Port Hope Urban area. There has been no confirmed bear sightings called in to Port Hope Police since the 6th of May. The MNRF are continuing their efforts in relocating the bear if it is still foraging in the area. Any bear sightings residents are asked to call Port Hope Police 905-885-8123 and/or the MNRF toll free 1-866-514-2327. Tomorrow is garbage day for Port Hope Urban. Port Hope Police are requesting residents to not put their household garbage out until tomorrow AM as it is another attractant for the bear.
Thank You
Port Hope Police Service
https://www.ontario.ca/page/prevent-bear-encounters-bear-wise
Follow Port Hope Police on twitter, Instagram and Facebook