Welcome to Port Hope Police Service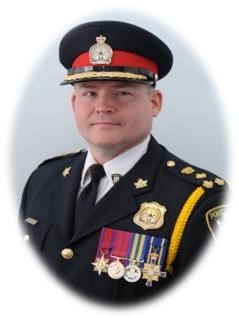 I would like to welcome you to the Port Hope Police Service's website. Here you will find links and other information such as our services to the public, crime prevention and our latest press releases to assist us to stay connected to our residents and visitors alike.
Our police officers and civilian support staff are very proud to provide excellent community-based policing services to this great Municipality. We work hard every day to ensure the safety and quality of day-to-day life expected by the citizens of Port Hope.
---
POSTED |
June 23, 2021 - K Andrews Port Hope Police
SCAM ALERT
PHPS
Scam Alert
On June 22nd, 2021 the Port Hope Police were alerted to two males located at the Pineview Plaza on Toronto Road, Port Hope, ON that were approaching people offering to sell a gold ring for gas. The community member who reported this to police felt the men were attempting to take advantage of him, and declined purchasing the gold ring but offered a jerry can full of gas. The two men refused the assistance and pulled away from the citizen offering gas.
The two males were driving a newer model SUV, both were well dressed. The males were of Indian decent with accents.
Clearly these men just wanted cash not gas. Please be aware of this type of scam.
Thank you to the community for calling police.
If you have a crime to report to please call 905-885-8123, or email phps@phps.on.ca or call Crime Stoppers at 1- 800-222-TIPS (8477) .
Follow Port Hope Police on twitter, Instagram and Facebook