Welcome to Port Hope Police Service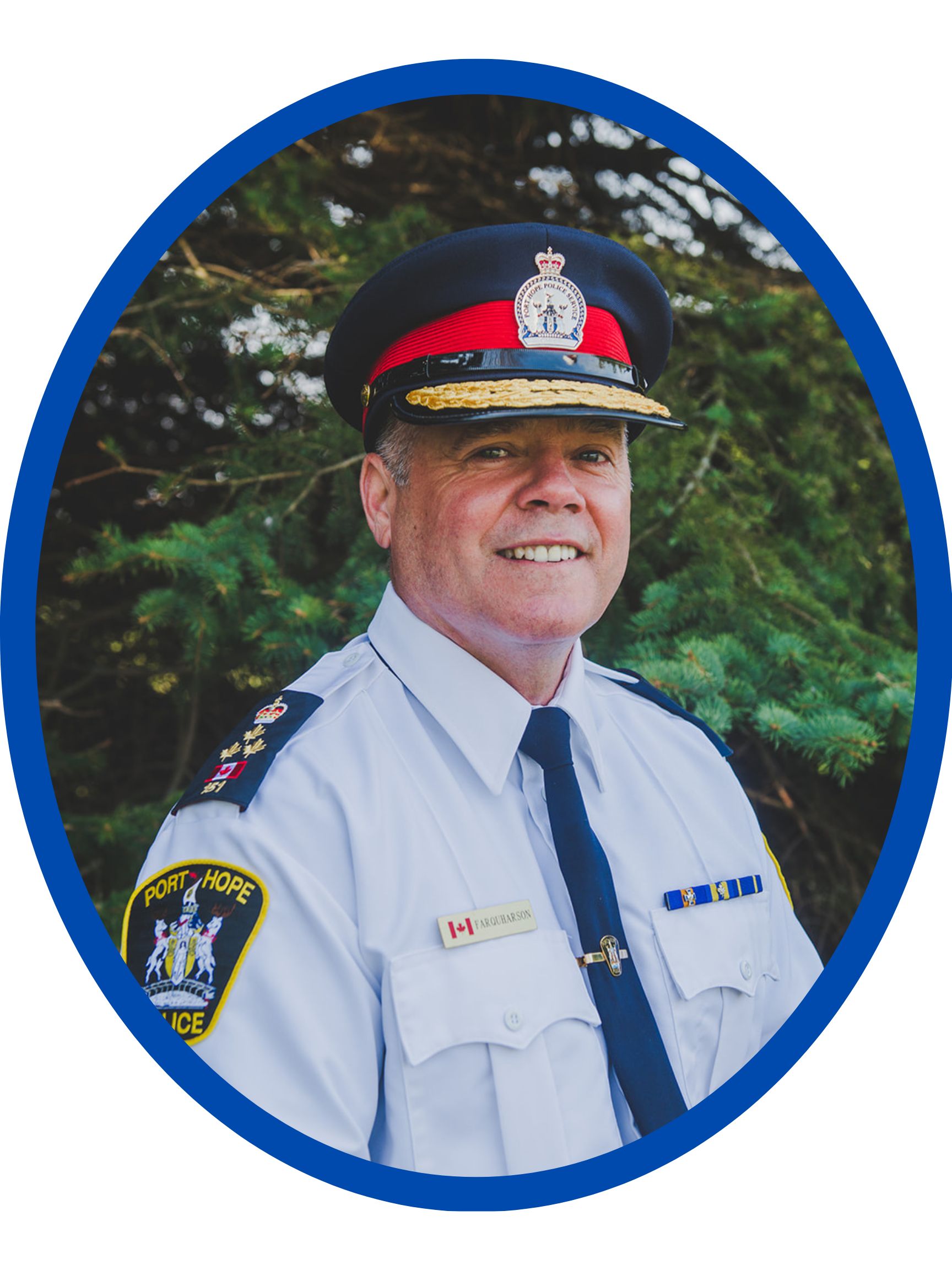 I would like to welcome you to the Port Hope Police Service's website. Here you will find links and other information such as our services to the public, crime prevention and our latest press releases to assist us to stay connected to our residents and visitors alike.
Our police officers and civilian support staff are very proud to provide excellent community-based policing services to this great Municipality. We work hard every day to ensure the safety and quality of day-to-day life expected by the citizens of Port Hope.
---
POSTED |
July 23, 2021 - K Andrews Port Hope Police
Press release
PHPS
Break and Enter
Responding to a business alarms leads to the arrest of a local male for break and enter. Early Thursday morning around 5:20 am July 22nd, 2021 the Port Hope Police were called to a local business for an alarm. When the officers were inside the building they could hear scratching and scraping noises coming from the west exterior wall of the building, but no sign of forced entry could be seen . Two of the officers attended to the rear of the building and observed a male crouched over. Police observed a hole that was being made to attempt entry by the male. After police identified themselves the male took off running . The foot pursuit took place along the Ganaraska River where the male was arrested. Donald Bates born in 1974 from the Port Hope area was arrested and charged with break and enter a place with intent to commit an indicatable offence., and possession of an instrument suitable for the purpose of breaking into a place. Bates was released on an undertaking with conditions to remain away from the business. Bates will appear in court in early September to answer to the charges.
If you have a crime to report to please call 905-885-8123, or email phps@phps.on.ca or call Crime Stoppers at 1- 800-222-TIPS (8477) .
Enjoy the weekend!
Follow Port Hope Police on twitter, Instagram and Facebook