Welcome to Port Hope Police Service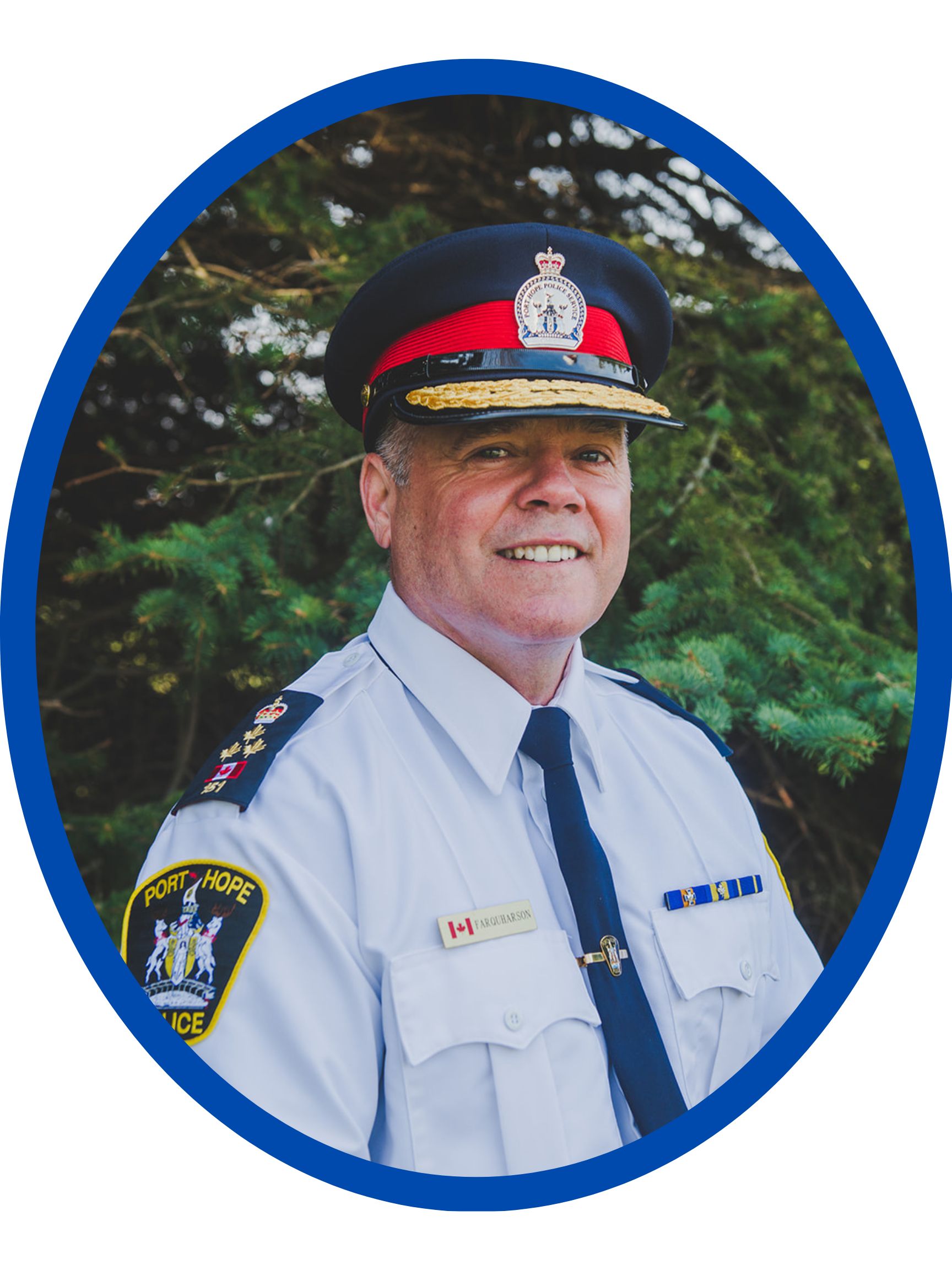 I would like to welcome you to the Port Hope Police Service's website. Here you will find links and other information such as our services to the public, crime prevention and our latest press releases to assist us to stay connected to our residents and visitors alike.
Our police officers and civilian support staff are very proud to provide excellent community-based policing services to this great Municipality. We work hard every day to ensure the safety and quality of day-to-day life expected by the citizens of Port Hope.
---
POSTED |
June 22, 2021 - K Andrews Port Hope Police
Press release
PHPS
Impaired Driver
Port Hope Police observed a male driver exit his vehicle with very slow deliberate movements while parked at the Port Hope Town Hall on June 15, 2021. The officers asked the driver if he had been drinking or using drugs which he stated " No" Police observed the male to be unsteady on his feet and leaning on his vehicle for support. Shortly after the accused, William Coles age 19 of Orono, ON was arrested for operation while impaired -alcohol and drugs. A search of the vehicle revealed a variety of pills with one of them being identified as hydromorphone. Located in the vehicle was also an extendable baton. Coles was released on an undertaking with conditions. Coles was charged with operation while impaired - alcohol and drugs, possession of a schedule l substance, and possession of a prohibited device or ammunition.
The accused will appear in court in July to answer to the charges.
Assault and Threatening Death
Witnesses called 911 after watching a male victim being beaten by having his head shoved into the pavement in the area of John Street, Port Hope Ontario. On June 18, 2021 the Port Hope Police Service located the accused who was identified by his clothing. When police approached the accused he readily admitted to assaulting the victim. Police learned a few days later that the accused threatened to kill the victim just prior to the assault. Shawn Niles age 41 was arrested and later released on a undertaking with conditions. The victim was taken to Northumberland Hills Hospital with non life-threatening injuries.
Drug Charges
Port Hope Police received information that a pick up truck in the area of Peacock Blvd., may have been selling drugs out of the vehicle. As a result Port Hope Police officers located the suspect vehicle and conducted a traffic stop. Inside the vehicle was open liquor that a passenger admitted to drinking the open liquor. The officers conducted a search of the vehicle and located a bag containing which contained suspected cocaine, a scale and marijuana. Ayden Forget age 18 was arrested and charged with possession of a schedule I substance- cocaine. The accused will appear in court in July to answer to the charges.
Thank you to the community who call 911 to report a crime. This could safe a life! We are grateful.
Follow Port Hope Police on twitter, Instagram and Facebook