Welcome to Port Hope Police Service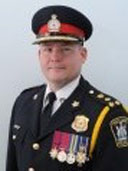 I would like to welcome you to the Port Hope Police Service's website. Here you will find links and other information such as our services to the public, crime prevention and our latest press releases to assist us to stay connected to our residents and visitors alike.
Our police officers and civilian support staff are very proud to provide excellent community-based policing services to this great Municipality. We work hard every day to ensure the safety and quality of day-to-day life expected by the citizens of Port Hope.
---
News
POSTED |
April 13, 2019 - PHPS
Media Release
13 April 2019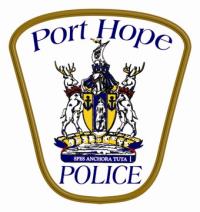 A 46 year old Cobourg man is facing numerous charges and 66 Port Hope man is charged with drug possession after Port Hope Police initiated a traffic stop in the down town core. Shortly before 4:00pm, 12 April Police spotted the two men driving in a vehicle that the licence plates were noted to be expired. The officer stopped the vehicle on John Street. Investigation revealed the driver of the vehicle was prohibited from driving for a criminal code conviction. As a result the male was placed under arrest. The passenger was investigated and was arrested after officers determined he was in possession of illicit drugs. Further investigation revealed the driver had given a false name to officers when originally stopped. Police determined he was personating another person and allege he personated that person when he was charged with a criminal offence earlier last year in another jurisdiction.
Jason Allan Brown is charged with 2 counts of possession of controlled substances suspected to be heroin and fentanyl, personation with intent, obstruction of justice, obstructing police and possession of property obtained by crime. Police are continuing the investigation and further charges are pending. He was held in custody pending a bail hearing
The passenger Michael Chappelle is charged with two counts of possession of controlled substances suspected to be heroin and fentanyl. He was released with a court date in May.