Welcome to Port Hope Police Service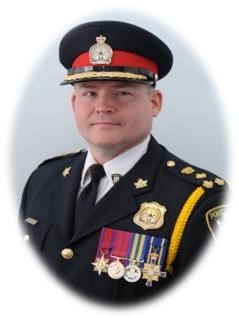 I would like to welcome you to the Port Hope Police Service's website. Here you will find links and other information such as our services to the public, crime prevention and our latest press releases to assist us to stay connected to our residents and visitors alike.
Our police officers and civilian support staff are very proud to provide excellent community-based policing services to this great Municipality. We work hard every day to ensure the safety and quality of day-to-day life expected by the citizens of Port Hope.
---
POSTED |
May 14, 2020 - PHPS
Bear Update
14May2020

Port Hope Urban Bear Up-date
There have been no confirmed reports of bear sightings since May 5th which MNRF say is a good indication the bear has moved on. With the warmer weather food, sources (berries crops etc) naturally increase which tends to keep bears out of the urban areas. MNRF continue to advise that attractant management is very important around urban properties. Visit the below MNRF site for information on bear attractants and preventing bear encounters.
https://www.ontario.ca/page/prevent-bear-encounters-bear-wise
Follow Port Hope Police on twitter, Instagram and Facebook