Welcome to Port Hope Police Service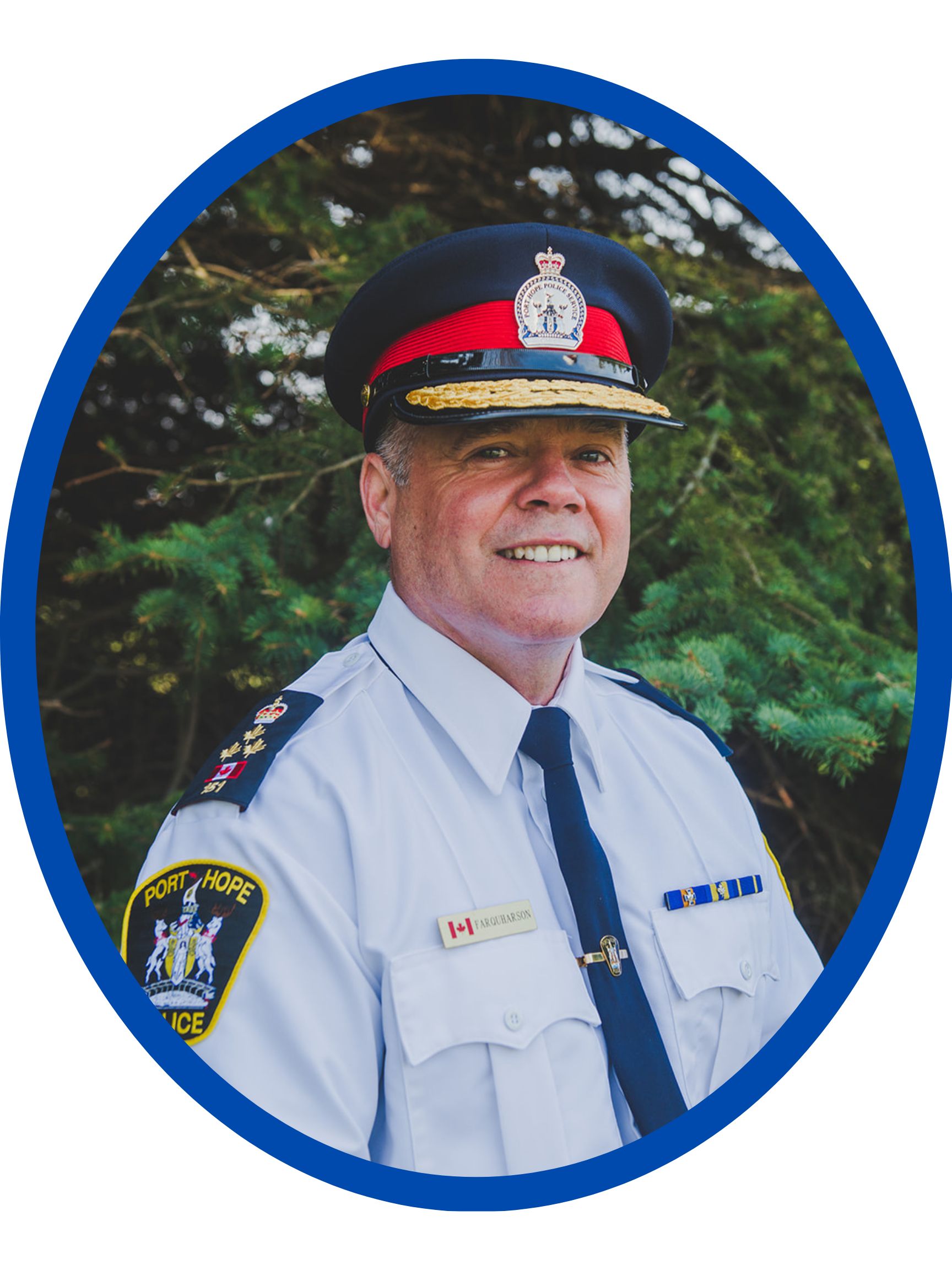 I would like to welcome you to the Port Hope Police Service's website. Here you will find links and other information such as our services to the public, crime prevention and our latest press releases to assist us to stay connected to our residents and visitors alike.
Our police officers and civilian support staff are very proud to provide excellent community-based policing services to this great Municipality. We work hard every day to ensure the safety and quality of day-to-day life expected by the citizens of Port Hope.
---
Media Release - July 27, 2022

Child Abuse Investigation
On June 30th, Police attended a residence in Port Hope to assist in a CAS Investigation regarding two children whose daycare provider contacted CAS with concerns about the children's health and well-being. The children were removed from the residence indefinitely and received appropriate medical care. On July 26th, 2022, following a full investigation, a 32-year-old male and 34-year-old female were arrested and both charged with Forcible Confinement x2, Fail to Provide the Necessaries of Life x2 and Assault with A Weapon x2 as the children were duct-taped and left unattended.
Warrant
On July 21, Port Hope Police were advised that Cobourg Police had apprehended a 25-year-old male who had a warrant out for the offence of Failing to Attend Court. The male was to appear for court on a charge of Mischief. The accused was released on a promise to appear for fingerprinting on August 22nd and appear for court on August 24th.
Public Intoxication
On July 22nd, Port Hope Police were dispatched to a downtown establishment for a noise complaint. While on scene, Officers observed a lone female walking southbound on John St., heavily swaying and having great difficulty walking. Officers approached the female who admitted to consuming alcohol. Officers were concerned about her level of intoxication and safety and attempted to help her locate a sober adult to take custody of her. The female began walking away and when stopped by the officer began actively resisting and pushed past the officer. As a result, the 36-year-old female was arrested for being intoxicated in a public place contrary to section 31(1)(a) of the Liquor Licence and Control Act. The female was turned over to the custody of a sober adult.
Anyone with information on a crime are asked to contact Port Hope Police at 905-885-8123 or Crime Stoppers at 1-800-222-TIPS